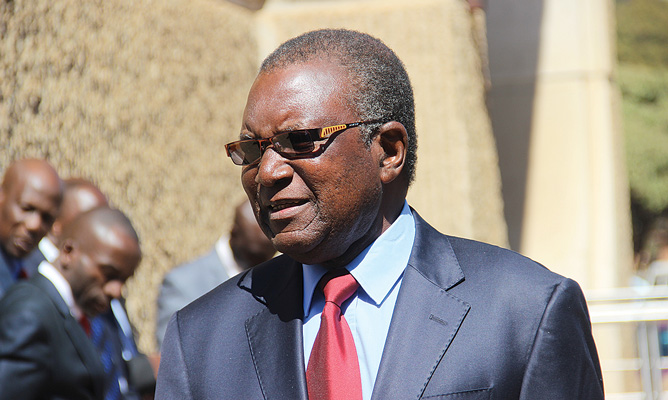 THE Zimbabwe National Road Administration (Zinara) is generating less than $200 million per annum against $5,5 billion needed to cover the maintenance backlog, Transport and Infrastructural Development minister Joram Gumbo has said. BY MTHANDAZO NYONI
Addressing road authorities in Bulawayo on Saturday, Gumbo said most of the country's road network has outlived its useful lifespan and over $5,5 billion is needed to rehabilitate it.
"The revenue that Zinara is mobilising, which is less than $200 million per annum, is not sufficient to cover the maintenance backlog. This is why we are urging road authorities to pursue other innovative strategies such as public-private partnerships, where applicable, and mobilisation of funds from local financial institutions," he said, urging individuals and institutions with free funds to invest in the revamping of the road network.
Gumbo said the state of the road network has deteriorated significantly over the years due to sustained decline in investment on maintenance, as well as upgrading of the network.
"The situation has been exacerbated by the severe damage arising from the incessant rains during the past season and this brought to the fore the need to upscale investment into the sector as some communities were cut off, while some road sections became impassable," he said.
The government declared a state of disaster on the country's roads last year and embarked on an emergency road rehabilitation programme (ERRP) to address the immediate challenges, as well as transform the network in line with the vision for sustainable roads that provide safe and reliable motoring for the public.
Gumbo said the budget allocation for ERRP from both fiscal and Zinara resources was $148,8 million. Of this amount, $124,2 million has been disbursed as at December 31, 2017 to various road authorities, constituting 83,4% of the budget.
According to the road condition survey launched in April 2016, the national length of the road network is 98 049km.
Overall, Gumbo said the network has increased by 10 000km from 88 000km from a previous survey.
An analysis of the results shows that 30% of the road network is in the poor to very poor condition and 40% is in fair condition. About 30% is in good condition.
For 2018, Gumbo said Zinara has budgeted $232 million to fund road maintenance and rehabilitation projects.