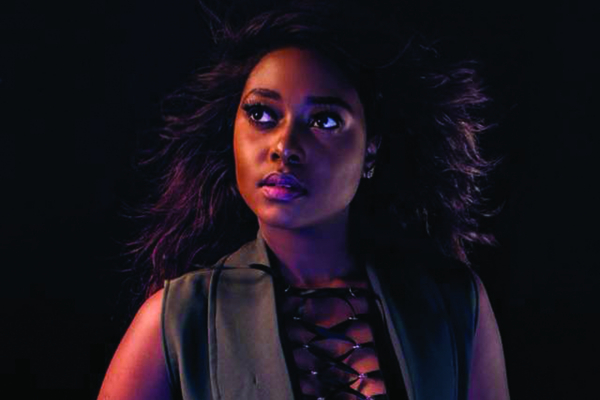 ALTHOUGH local RnB music may be increasingly attracting fewer fans in the country as Zimdancehall continues to dominate young people's music lists, budding RnB artiste Ruvimbo "Rue" Karimazondo says this is not enough to place obstacles in her path.
BY PRECIOUS CHIDA
The young diva — though a fairly new entrant in the local music industry — has been able to gather a significant following and is relishing the impact that she has made early on in her career.
Against this backdrop, Rue believes that her prospects for the future are very bright.
Rue, who has drawn over 20 000 streams on Soundcloud on her new single, who you are featuring Ten Diamond, was nominated last year at the All Africa Music Awards (AFRIMA) as best female artiste in Southern Africa.
She said she is overjoyed for being recognised at an early stage.
"It's humbling because in such a competitive industry the recognition itself speaks volumes and shows I'm doing something right and should continue pushing and not feel discouraged," she said.
She said since venturing into music, she had discovered that every artiste could always create their own niche despite the stiff competition in the often crowded industry.
"I feel there is a lane for everyone because at the end of the day good music is good music whether it is dancehall, urban grooves or Afro beat. There is a market for everyone because people like different sounds so I will always have an audience," she said.
Rue said after her AFRIMA experience, she had learnt that artistes could only improve their music if they took it more seriously as a business rather than just a hobby as was the case with most rising local musicians.
"I think it's all in the state of mind, my time at the AFRIMAs showed me that Zimbabwe still looks at music as a hobby and not a way to make money. So until that mentality changes and there's more support for artistes, nothing will change," she said.
Rue said she grew up sold out to the music of iconic American songbird-cum-actress Whitney Houston and has over the years drawn inspiration from the late star before venturing into music in 2016.
Rue said she will be releasing a video for her new single early this year and hopes it will help advance her music career.