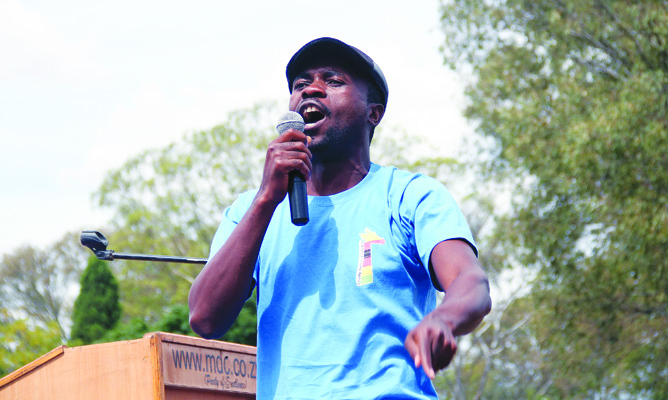 Pro-democracy and human right activists have called on President Emmerson Mnangagwa to urgently institute an independent inquiry into the disappearance of activist, Itai Dzamara, who was allegedly abducted by State security agents in 2015.
BY DESMOND CHINGARANDE
Speaking at a gathering to commemorate Dzamara at Africa Unity Square in Harare yesterday, the missing activists's younger brother, Patson, said the family, friends and Zimbabweans expected the government to order an inquiry into his sibling's case.
"As a family, we demand the government of President Mnangagwa to own up to the disappearance of my brother and we need the government to institute an independent inquiry, reparations, to bring him back alive or dead and to engage the family," Patson said.
He alleged his brother was abducted by military intelligence at the behest of deposed leader, Robert Mugabe.
Dzamara crossed swords with Mugabe's government after he held a series of solo protests at Africa Unity Square demanding the veteran politician to step down.
He was allegedly abducted by suspected State security agents near his home in Glen View on March 9, 2015 and has not been seen since.
Patson said Mnangagwa must ensure the upcoming election is free and fair as per his brother's vision.
#ThisFlag leader, Evan Mawarire said Dzamara inspired them to be brave and his legacy of taking the oppressors head-on would live forever.
"Dzamara stood here (Africa Unity Square) three years ago and he was courageous enough to call on Mugabe to go. Some of us were afraid, but he stood firm against the tyrant," he said.
Speaking at the same event, Transform Zimbabwe leader, Jacob Ngarivhume, however, expressed doubt that Mnangagwa would investigate the issue since he was part of the Zanu PF government when Dzamara disappeared.