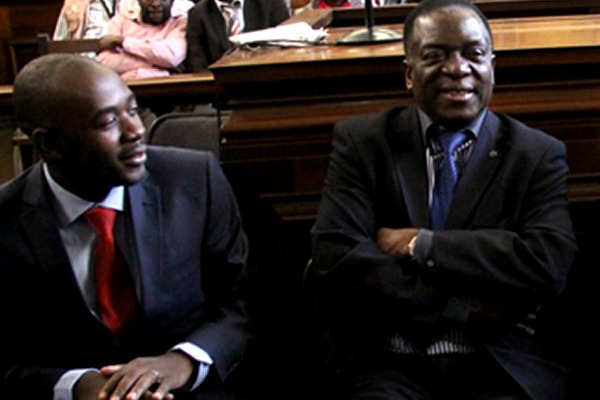 Newsday readers have responded to our story titled Chamisa chides Mnangagwa below are excepts of what they said.
Compiled by Tinotenda Samukange
Chamisa must not underestimate ED
Machakachaka says: MDC-T vice-president Nelson Chamisa should not underestimate President Emmerson Mnangagwa. If you see a crocodile with its eyes closed, pretending to be asleep or dead, you cross the river at your own peril. Because when those jaws snap around your leg or arm, no force in the world can undo that grip. Ask former President Robert Mugabe and his wife Grace.
Sekuru Kaguvi says: At last, the opposition MDC-T admits that it lost in the elections fairly because former President Robert Mugabe was a hard nut to crack and not because of rigging. The MDC-T views President Emmerson Mnangagwa as a low hanging fruit and easy to defeat.
Eve says: MDC-T vice-president Nelson Chamisa seems to be conflicting himself. He goes with the tide. If the situation changes, he supports former President Robert Mugabe's removal to get a weaker opponent. On the other hand, he calls that opponent illegitimate. Which is which Chamisa? Sit down and think before you open your mouth. Remember, you have an electorate. You need to be smart and not just waffle.
Linda says: Why can't MDC-T vice-president Nelson Chamisa just wait for the elections. Talking about President Emmerson Mnangagwa won't make you win the elections. Sit down, think of a better way of campaigning.