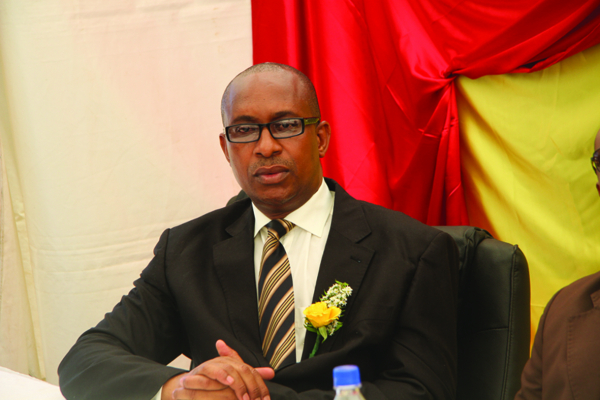 A STORM is brewing in the MDC-T with some officials calling for action against party spokesperson Obert Gutu for allegedly threatening to derail the MDC Alliance by declaring his interest in Harare East constituency.
BY OBEY MANAYITI
Gutu is accused of trying to contest Harare East, a constituency that is reserved for the People's Democratic Party led by Tendai Biti. Before he was recalled from Parliament after breaking away from MDC-T, Biti served as the legislator for the constituency.
The MDC-T is currently embroiled in serious internal fights over the succession of ailing party leader Morgan Tsvangirai amid fears the party could split a few months before general elections.
Several party officials in rival camps have been calling for action against Gutu.
But Gutu yesterday said he was going nowhere.
"If there are some issues I am supposed to answer, they must come through the proper channels of the party," Gutu said.
"I don't comment on ghost people. If they are there and if they have issues they are procedures to be followed and they don't go to the papers. For now, I am in the MDC-T full time. I am at my position and ndakagara kuti zete (I am not going anywhere)." Harare youth secretary Denford Ngadziore, believed to be acting on behalf of other senior officials, declared Gutu was out of order.
"Harare East constituency shall remain an MDC Alliance seat allocated to Biti. Any other talk of pursuing personal agendas should immediately be dismissed and confronted with adequate resistance," Ngadziore said.
"If Gutu wants to continue speaking on behalf of himself the relevant party organs will help him recuse himself from the party spokesperson position so that we have another person who can speak on behalf of the party.
"This matter should be solved as a matter of urgency in Harare as we all know MDC Alliance is the way to go including Harare East structures."
This came at a time when Tsvangirai's daughter, Vimbai is reported to be eyeing Glen View constituency, a move that has irked many senior officials that have been working to contest the seat for a long time.
Vimbai could not confirm is she was interested in the constituency.
"At the moment, I am concentrating on the sickness of my father," she said.
MDC-T sources claimed a faction within the party was seeking to mileage by embracing Tsvangirai's daughter.
According to sources, the matter has unsettled some officials who are uncomfortable with Tsvangirai's daughter being thrown into party factions.