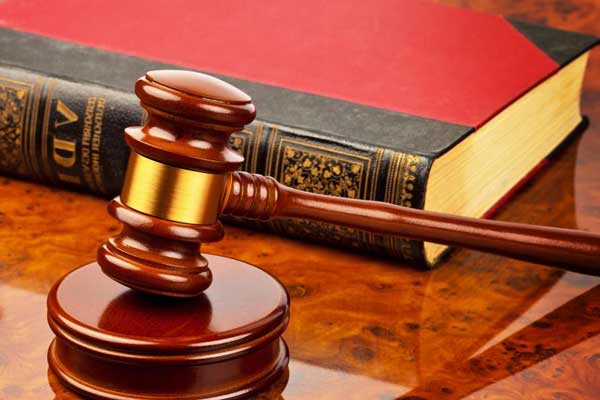 There was drama at the Harare Magistrates' Court on Thursday when a court recorder was rushed to hospital after she was suspected of inhaling cocaine which was being examined at the request of the defence counsel of a woman accused of possessing the dangerous drug.
BY DESMOND CHINGARANDE
The cocaine was removed from a suitcase by the investigation officer Douglas Makoshori after the accused Veronica Matongo's lawyer Fredrick Gijima ordered him to test the dangerous drug in court to prove if it was real.
But the court recorder succumbed to the smell and started coughing continuously. She was taken out of the court and presiding magistrate Hosiah Mujaya ordered the interpreter to give her water. An ambulance was called and she was rushed to hospital. However, Mashokori proceeded to test the drug and the results were positive.
Gijima also asked the court to have a laboratory scientist called and test the drug and the court was expected to call a scientist Sheperd Gozho.
Matongo was allegedly found with 2,3kg of cocaine worth a street value of $185 464.
According to the State on November 23 last year at around 10am, detectives from CID Drugs and Narcotics received information from an anonymous caller that Matongo was dealing in illicit drugs and was on her way to a lodge along Seke Road in the capital. The State alleges detectives carried out surveillance at the lodge and at around 2pm, Matongo arrived in a Honda Fit vehicle driven by Stanford Tsoka.
The State alleges the detectives followed the vehicle, which was then driven into the parking bay at the lodge and Matongo was seen carrying a navy blue travelling bag.
Detectives then followed her into the lodge and caught her before she entered her room.
It is alleged detectives identified themselves and explained the purpose of their visit to her and on interviewing her, Matongo told the detectives that she wanted to see a friend.
But when a search was conducted, it was discovered that the inner metal lining seam of the bag had been tampered with.
The State alleges Matongo was then taken to Harare Central Police Station, where a thorough search was conducted by unscrewing the metal lining of the bag, leading to the recovery of two khaki papers containing a beige powdery substance, which tested positive as cocaine.
Michael Reza appeared for the State.