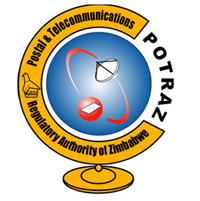 The Postal and Telecommunications Regulatory Authority of Zimbabwe (Potraz) says postal service is here to stay and will leverage on technology for growth.
BY NDAMU SANDU
The sector has been on a decline, with postal and courier volumes down 2,5% to record
2 051 545 items in the third quarter of 2017 from 2 104 465 postal items recorded in the previous quarter.
But Kenneth Dewera, Potraz director (Postal and Courier Services) said the postal services were there to stay.
"The sector is there, is going to be there through the use of Information and communication technology and community information centres," he said.
According to the Potraz third quarter report for 2017, total postal and courier volumes have been declining over the years due to e-substitution, as traditional postal services are being substituted by electronic means of communication such as email.
Total revenues generated by the postal and courier operators declined by 1% to record $13 760 736 from 13 901 465 recorded in the previous quarter. Investment also declined by 44,8% to record $133 422 from $241 834 recorded in the previous quarter.
Dewera said a review of the postal sector policy was currently underway for it to be in sync with reality on the ground given the ever-changing technological environment. The current policy was put in place in 2001.
"The authority, working closely with its parent ministry, commenced the process of facilitating the review of the National Postal Sector Policy. This process is expected to be complete before the second quarter of this year," he said.
The reviewed postal sector policy, Dewera said, would pave way for the review of the Postal and Courier Services licensing framework, which is the domain of Potraz.
"As an authority, Potraz has realised that a lot of factors have changed over the past 17 years and that there is need to revisit the licensing framework in order to bring all the illegal operators into the fold. The review of the licensing framework will be guided by the review process of the National Postal Sector policy," he said.
Currently, there are three licence categories for the Postal and Courier Services sector — the postal services general licence, the international commercial courier licence and the domestic commercial courier licence. The postal services general licence was granted to Zimpost.
Under the international commercial courier services license category, operators are licensed to provide international commercial courier services. The domestic commercial courier licence allows holders to operate within the confines of the borders of Zimbabwe.