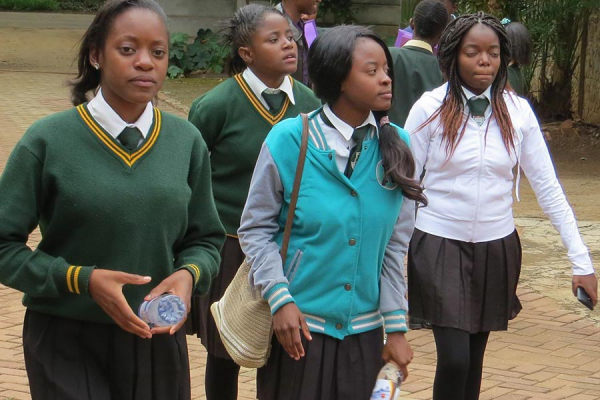 SOME parents in Victoria Falls have resorted to buying their children's school uniforms and stationery from neighbouring Botswana and Zambia, as local shops have hiked prices beyond the reach of most average earners. By Nokuthaba Dlamini
Parents expressed concern at the sharp increase in uniforms and school stationery, ahead of schools opening for the first term tomorrow.
The Victoria Falls and Kazungula border posts have been busy since last week, with parents, who were buying goods from the neighbouring countries, frequenting Zambia.
"I was in Kazungula on Saturday, things are quite affordable and I managed to buy all the stationery needed for my Form One child, together with some white shirts and grey trousers. I will only buy the badges here," Victoria Falls resident, Sindiso Mpofu said.
Another resident said: "Everything has gone up and we can't afford this. Livingstone Shoprite ( Zambia) is way, way cheaper and we are crossing to buy there and their things are of better quality."
Some parents said shop owners were taking advantage of the high demand for uniforms and stationery to make a quick buck.
In Hwange, it was reported that parents have resorted to buying from street vendors who sell products like stockings, hats and ties at low prices while some are engaging individual tailors, who sell school uniforms at reasonable prices.
A pair of stockings in a retail shop costs $4, while vendors are selling theirs at half the prices.
A set of uniform for a child enrolling for Form One costs an average of $140 for boys and $130 for girls in many shops in the town.