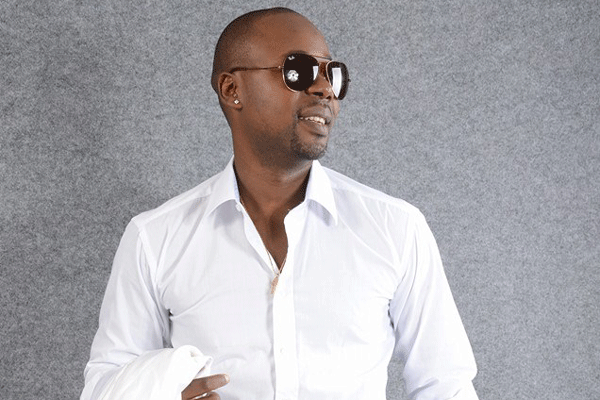 WITH the coming of a new year signifying new beginnings for many people, several artistes, who spoke to NewsDay expressed hope that 2018 would be full of positive developments, as they sought to grow their careers.
BY WINSTONE ANTONIO
During the first week of 2018, many of them have been taking stock of the journey they travelled last year, assessing their victories and failures, and have now penned the resolutions they want to fulfil.
Mokoomba
Internationally acclaimed Afro-fusion music band, Mokoomba's manager, Marcus Gora, said this year they want to increase the number of concerts.
"The year 2017 was an amazing one for us. We released our new album, Luyando, which was well received and we toured abroad. This year we will be back on tour performing around the world, selling our brand of music from Zimbabwe," he said.
Tafadzwa Mukaro
Gospel musician, Tafadzwa Mukaro said she is happy to be settling into the music industry.
She said she has big dreams for 2018, particularly to keep revitalising her energy towards a calling to minister the word of God through music.
"I am thankful of where the Lord has taken me. The few things I failed to achieve, like doing a lot more videos for my songs from my first and second albums, are certainly still on my to-do list this year," she said.
The gospel songstress said she has already started working on her 2018 productions and if everything goes according to plan, she will drop a single in March, followed by a full album in August.
Diana Samkange
Afro-jazz musician, Diana Samkange — now known as MaNgwenya said one of her resolutions was to merge her music brand with her farming business.
"My resolution is to continue taking my music on an international level and I have plans to merge my music brand with my farming business, so MaNgwenya music will be an umbrella brand of many business activities such as entertainment, agriculture as well as the other side of spiritual therapy," she said.
Diamond Musica
Pitshou Lumiere, one of the founders of the long serving rhumba outfits, Diamond Musica, said this year their fans must expect collaborations with other top artistes in, adding that they will release a DVD of all their hits from both the new and old albums.
Dereck Mpofu
Afro-jazz musician and green ambassador, Dereck Mpofu said: "My resolution is to take my music beyond the borders, so I am looking at a couple of regional collaborations. I also intend to release a few more music videos."
Stunner
Flamboyant rapper, Desmond Chideme, better known as Stunner, said this year he wants to steer off controversy and be in the news only for his achievements in music.
Eve Kawadza
Stunning vocalist, Everjoy Takudzwa Kawadza, known as Eve Kawadza said: "For 2018, l have embarked on a journey to build my brand, which includes the development of my Zimdancehall show as well as my professional, singing career. As such, I am working on writing and recording a few songs as well as developing my deejaying skills and show concept."
Jairos Chabvonga
Chimurenga musician, Jairos Chabvonga said he will be targeting international and regional markets for shows as a way to push the genre he feels is fading away.
He said the failure by Chimurenga musicians to dominate the local music charts challenged him to do better this year.
Carl Joshua Ncube
The country's most-sought-after master of jest, Carl Joshua Ncube, has set his eyes on using art to market the majestic Victoria Falls, one of the Seven Natural Wonders of the World.
"We are here to serve Victoria Falls it's going to be an amazing year of marketing Victoria Falls from a firsthand experience, which should be a great blue print for how artistes can market Zimbabwe using their reach. The plan includes a food festival, comedy festival, kids camp, national tour, content development for broadcast and just generally making time to be a better husband to my wife," he said.