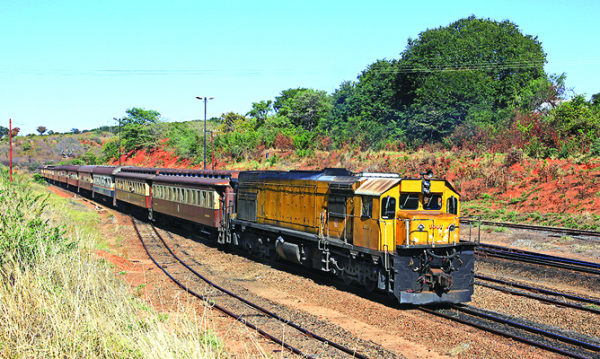 THE National Railways of Zimbabwe (NRZ) has taken the Synod of Central Africa of the Reformed Church in Zimbabwe (RCZ) to court in a bid to seek transfer of two Harare properties, which the parastatal allegedly bought from the church almost 39 years ago. The NRZ filed summons on January 24, 2018, seeking eviction of the RCZ and payment of over $143 000 in rental arrears, after accusing the church of breaching the parties' terms and conditions of the lease agreement.
BY CHARLES LAITON
The parastatal claims that sometime in September 1978, it entered into a deed of sale of Stand 146 Willowvale Township of Lot 4A, Aspindale Park and Stand 147 of Subdivision C of Aspindale Park of Subdivision A and B, Lochinvar with the RCZ.
"The material terms of the deed of sale were as follows: the plaintiff (NRZ) purchased and the first defendant (RCZ) sold the immovable property for the sum of $976 680 with $500 000 payable upon execution of the deed of the sale and the balance of $479 680 payable upon transfer of the immovable property into the name of the purchaser," NRZ said in its declaration.
After paying the balance to the RCZ's conveyancers, NRZ gave the church written notice of its intention to take transfer of the immovable property on various occasions in 2000, 2002, 2003 respectively.
"As of to date, the plaintiff has been giving notices of intention to have the title over the property transferred to its name and the first defendant at all material times was not contesting its duty to cause transfer into plaintiff's name," the parastatal said.
"Despite receiving full payment of the purchase price, the first defendant has failed, refused or neglected to effect transfer of title over the immovable property into plaintiff's name … all attempts at having the immovable property transferred to plaintiff's name failed. The first defendant ought to be compelled to pass transfer to the plaintiff, and to sign all papers necessary to effect transfer of title to the plaintiff."
NRZ also said the church was supposed to pay $6 825,25 in monthly rentals with effect from May 1, 2013, but ended up accumulating a debt of $143 046,77 as at January 2017." The church is yet to respond to the litigation.