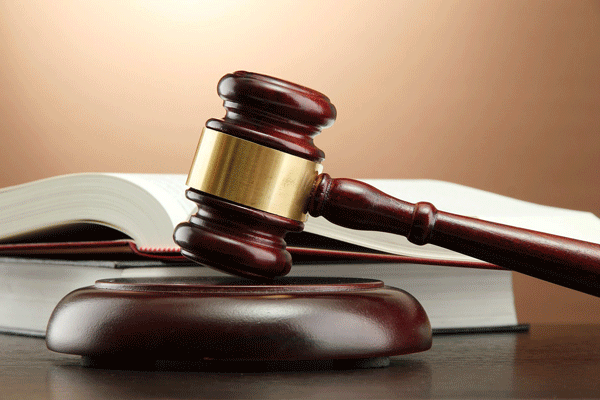 A 34-YEAR-OLD Norton woman appeared at the Harare Magistrates' Court yesterday charged with contravening the Parks and Wildlife Act after she allegedly tried to smuggle out 200 kilogrammes of ivory to Malaysia disguised as kitchen floor tiles through Robert Mugabe International Airport.
BY DESMOND CHINGARANDE
Respina Masukuta was not asked to plead when she appeared before magistrate Rumbidzai Mugwagwa, who remanded her in custody to January 25 after advising her to apply for bail at the High Court.
It is the State's case that on December 9 last year, Respina and Rainstone Masukuta, who is still at large, hatched a plan to illegally export a consignment of 200kg of processed elephant ivory.
The State alleges the two approached Meili Lin alias Annah, a registered ivory dealer who is still at large, who accepted to take part in the deal and secure customers from abroad. Annah allegedly secured a customer in Kuala Lumpur, and they agreed to disguise the processed ivory as ceramic kitchen tiles for easy passage of the clearing procedures.
Annah, Respina and Rainstone Masukuta sought and influenced the services of Ephraim Ncube and Rebecca Manyere in the processing of the export.
It is alleged as a result of the connivance, export papers were prepared by Ncube and the consignment of the processed ivory disguised as ceramic kitchen tiles received by Manyere during the clearing process.
The State alleges upon completion of the paper work, the Parks and Wildlife Management Authority (ZimParks) got wind of the intended illegal export deal prompting a physical examination of the consignment leading to the detection of the crime. The processed ivory disguised as tiles was recovered and taken to the ZimParks headquarters for assay where it was confirmed to be ivory.
The recovered processed ivory is valued at $50 000.
Linda Gadzikwa appeared for the State.