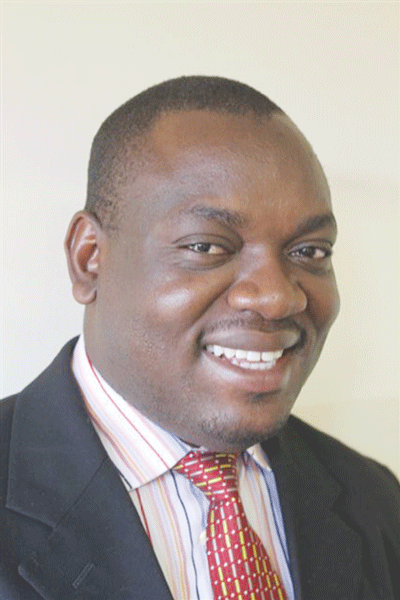 The new public procurement instruments issued by the government elevate procurement to a strategic level.
By NYASHA CHIZU
Cabinet directed that public procurement be recognised as a strategic policy lever, elevating it from being a merely administrative activity of government.
This marks a new era, wherein the Public Procurement and Disposal of Public Assets Act provides a two-year transition to achieve full professionalism in public procurement.
Zimbabwe is probably the only country that has pushed professionalism in procurement through the law.
Most public sector administrative systems had left steering of procurement professionalism to the private sector. They rely solely on the efforts of private institutions such as the Chartered Institute of Procurement and Supply (CIPS) to take the lead and direct the pace of procurement development.
The result has been the absence of interventions that would speak to the requirements of most public procurement systems in Africa and the world at large.
Such institutions have done a lot to develop the procurement profession, but would not be in a position to address individual national challenges associated with the world at large.
This is despite the fact that the objective of procurement is the same globally, but the environment that every system operates are totally different.
Procurement globally is expected to minimise administrative efforts. Procurement processes need to be streamlined to reduce bureaucracy that unnecessarily add costs in every business.
The other objective of procurement is to reduce expenditure. Competitiveness in business is influenced by the ability of the procurement section to reduce the costs of inputs.
The procurement section should also ensure that, as much as they focus on reduction of costs, they must ensure continuity as well as the quality of supply.
Their role is to reduce risk and cost by managing supplier relationships. The functions of a procurement section demonstrate that their role is now more than administrative, it is now strategic, hence, the need to professionalise it in order to amass the benefits of the function, as it is pitched at the right level in organisations.
Professionalism implies some levels of competencies or skills expected of a profession. It also provides the distinction between amateurs and professionals.
The Cambridge Dictionary expanded the definition by elaborating that there is a combination of all the qualities that are connected with trained and skilled personnel.
A procurement professional, therefore, would have a certain level of quality. That quality is derived from training and experience.
Procurement professionals need to be excellent communicators.
There is no room for arrogance in the profession. Egotism in procurement inhibits the ability of the function to be effective both internally and externally.
A procurement professional is taught how to effectively service internal customers, gathering necessary input and effectively guiding them in their day-to-day activities.
Pride and haughtiness inhibit the effectiveness of procurement staff to the detriment of the organisational performance. Another quality expected of a procurement professional that is deriving from excellent communication skills is associated with capacity to negotiate.
A professional procurement person must have savvy negotiation skills. The procurement person does not only negotiate prices, they negotiate quality, delivery schedules and payment terms.
Those with good communication skills would not struggle to negotiate. Arrogance is not required during negotiation, since an egoist naturally fails to read the negotiation environment effectively, where missing on other non-verbal gestures that are important to study, since they have capacity to influence an outcome.
Procurement personnel should have the ability to plan and prioritise. Fifty percent of procurement activities cover planning activities.
Planning is a strategic activity of business since lack of planning is planning to fail. Given that resources are limited, the plan should be prioritised in view of the overall business objectives.
Integrity, which demonstrates some level of reliability, is also very important. Professional institutions grade their members classifying them in relation to the level of reliability they place on each of their members.
In addition to these qualities, they must always present a positive attitude, innovation, some level of strategic thinking, a level of influence, leadership and business acumen.
This is a dawn of a new era in public procurement and all are encouraged to embrace it.
Nyasha Chizu is a fellow of the Chartered Institute of Procurement and Supply writing in his personal capacity. Feedback: nya.chizu@gmail.com Skype: nyasha.chizu