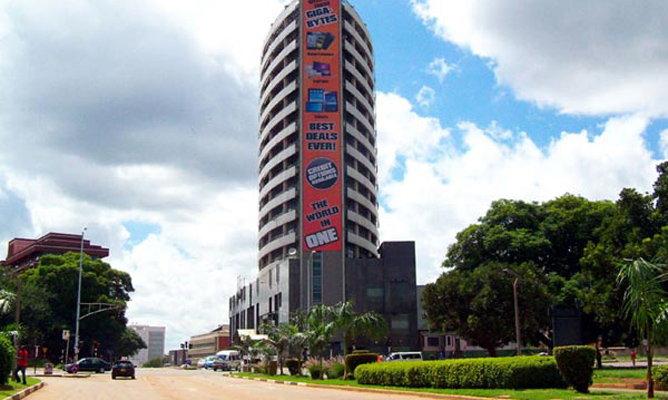 STATE-OWNED mobile operator, NetOne, has taken its former chief executive officer, Reward Kangai and Harare businessman, Agrippa Masiyakurima to the Zimbabwe Anti-Corruption Commission (Zacc) accusing them of criminal abuse of office.
BY XOLISANI NCUBE
A report filed by NetOne acting chief executive officer, Brian Mutandiro with Zacc on May 29, 2017 has now been made public after Kangai pushed Zacc to have Information and Communication Technology minister Supa Mandiwanzira arrested for abuse of office.
The report requested that Kangai and Masiyakurima, a representative of the Bopela Group, be probed for corruption and tax evasion.
"We are making a report against Reward Kangai, who is our ex-managing director, for various offences which he committed while he was the managing director of the company together with Bopela Group, represented by Agrippa Masiyakurima," Mutandiro's letter to Zacc read.
The telecommunications giant alleges that Kangai "breached the law and committed criminal offences", which included failure to declare his interest to the board on the acquisition of land for base station construction from his sister Joyce Kangai in contravention of section 186 (1) of the Companies Act.
The company also alleged that Kangai abused his position as a public officer when he showed "favour to certain base stations landlords by sanctioning and causing to irregularly and unlawfully process and to allow rentals in advance without authorisation and approval of the board, resulting in financial losses being incurred by the company".
"Further in that, Kangai, as a public officer and in the exercise of his functions as such, intentionally, wrongfully and unlawfully showed favour to Bopela Group by approving a loan to Bopela Group in the sum of $80 000 without any security and approval of the board and which is outside the mandate of NetOne Cellular," the documents read.
The matter comes as Kangai is pushing for Zacc to investigate Mandiwanzira and has engaged the Office of the President and Cabinet on at least two occasions.
He has also engaged Prosecutor-General (PG) Ray Goba, who in turn has demanded an update from Zacc with regard to the investigations.
The anti-corruption body was yet to respond to the PG, but Bopela representative, Masiyakurima said he was prepared to face the law, as his hands were clean.
The businessman accused Mandiwanzira of using NetOne for "his selfish agenda", which he threatened to expose in a court of law.
"Why wasn't I taken to court in 2017 to answer on all that nonsense? This is Mandiwanzira trying to cleanse himself by dragging my name and Bopela Group into mud.
NetOne and Huawei owe me a lot of money. It is on record that I finished building 90 sites using my own resources, borrowing money from friends in Zimbabwe and outside the borders," Masiyakurima said.