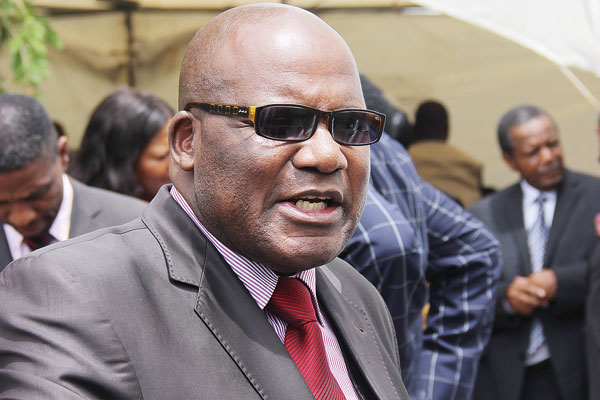 Mutare West MP Christopher Mushowe is set to meet his match after a prominent engineer and businessman, Farai Kushata, threw his hat into the electoral race.
BY KENNETH NYANGANI
Kushata, who will contest as an independent, said the Marange community must have been developed by now as diamonds were discovered in the area almost a decade ago.
He said the constituency was being let down by Mushowe, who is the Minister of Scholarships in President Emmerson Mnangagwa's Office, as the socio-economic situation in Marange had continued to deteriorate since the discovery of the precious stones.
Last week, Kushata visited Chief Marange, who has been conducting court sessions under a tree for years, calling on how to improve the situation in Marange.
He said Marange's poverty and failure to utilise the gems for the benefit of the people, some of them displaced and now living in Arda Transau, had forced him to challenge Mushowe.
"I am shocked at the state of affairs in Marange area. Everyone, including the chief, is living in abject poverty. That is not fair at all considering that we have diamonds here (Marange)," Kushata said.
"Every day, there are stories of how people are stealing from Marange and it needs a dedicated leadership which will be bold to put a stop to that. We need to adopt progressive models of what other countries are doing to ensure that the local community benefits from its minerals."
Chief Marange was seething with anger, blaming some of his woes on Mushowe.
"Just imagine. I conduct my business under a tree and we have diamonds and my houses are now in a bad state. We need a guest house here, government officials visit me and I don't have a good place to accommodate them," he said.
"I am a substantive Chief, I need benches and I entertain a lot of people so sometimes I should also be helped with food. We need development and Mushowe is letting us down, I blame some of the woes I am facing on him."
Mushowe was not reachable for a comment.