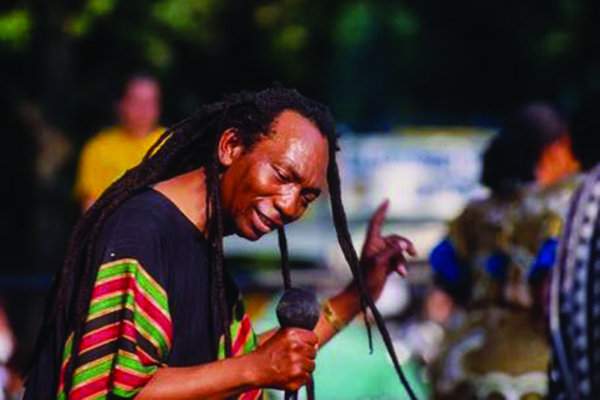 REVELATIONS that Thomas Mapfumo will stage a show in Harare on April 28 have torched widespread excitement among his fans, although others are not convinced the exiled musician will perform in Zimbabwe.
BY LIFE & STYLE REPORTER
Chimurenga Music Company spokesperson, Blessing Vava, at the weekend, said Mukanya's Welcome Back Bira was set to reconnect him with his local fans.
"We are excited that Mukanya will be performing in Zimbabwe after more than a decade's absence," he posted on social media, torching excitement.
Vava said finer details regarding the long-awaited show will be provided in due course.
Mukanya has not performed in Zimbabwe for several years and his fans have had to travel outside the country to watch him on stage.
A fierce critic of former President Robert Mugabe's government's because of its unflattering human rights record and corruption, Mukanya commanded a huge following in his home country.
Reputed as one of Zimbabwe's finest musicians, he has over the years churned out music that resonated with his countrymen at a time when pointing an accusing finger at the government was almost regarded as treasonous.
Since the beginning of his career in the 1960s, Mukanya was renowned for speaking truth to power, something he carried into independent Zimbabwe, placing him on a collision course with the authorities.
The album Corruption (1989), in which he spelt out his disillusionment with the Mugabe government, marked a new trajectory in his music.
The musician left the country
amid claims that his life was under threat due to his criticism of Mugabe's regime.