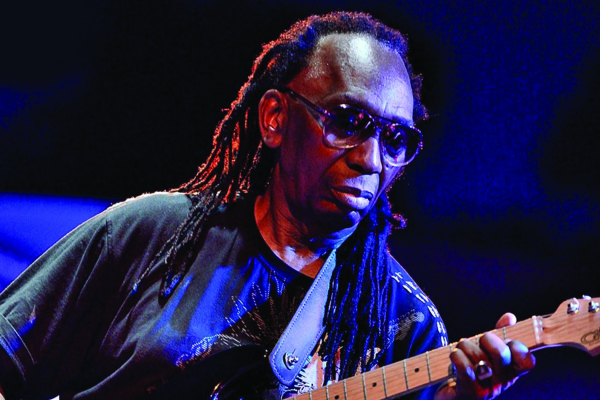 CHIMURENGA music legend, Thomas "Mukanya" Mapfumo on Sunday said his brand of revolutionary music has evolved over time to remain relevant to the core values of peace and justice, despite the threats he has been subjected to during his music career.
BY LIFE & STYLE REPORTER
In a speech read on his behalf by his manager, Austin Sibanda at Globalfest awards ceremony in New York, United States, where Mukanya was the recipient of the World Music Award, in recognition of the impact that his music has made across the world, the musician said his win was "a humbling experience".
Mukanya — a fierce critic of former President Robert Mugabe's regime, who has been in self-imposed exile for many years — said music provided hope for change.
"It has not been an easy tour to fight for freedom and social justice in a situation where the music stage could find itself next to men in dark glasses awaiting the last song before sad action starts," the firebrand musician said.
"Every day, we, musicians, encounter so many challenges to make our music flow with community and global trends. So much keeps happening and our silence, failure or fear to sing the right words to resonate with ongoing challenges could mean implied support of bad stuff."
Mukanya said socio-economic problems such as poverty, injustice and corruption across the world continued to offer a fertile template for his music and urged musicians to remain the pulse of their nations.
"It takes more than one voice to make a choir. Let us all keep singing from our various corners for our music to be heard in faraway lands. My Chimurenga brand of music keeps going among various political challenges and threats," he said.
Chimurenga Music Company publicist, Blessing Vava, said the global recognition spoke to the impact that Mukanya has made over the years.
"Undoubtedly, Mukanya has endeared himself as one of the finest musicians to come out of Zimbabwe," he said.
"Mukanya dedicates the award to the people of Zimbabwe for their resilience over the years despite the difficulties they have been going through."
The annual awards are presented to artistes that have made significant contributions to the performing arts landscape in the US through risk taking, addressing cultural diversity and diplomacy and cultural activism. Those who meet the criteria are selected through an open nomination process, by performing arts professionals before a jury decides on the final recipients.