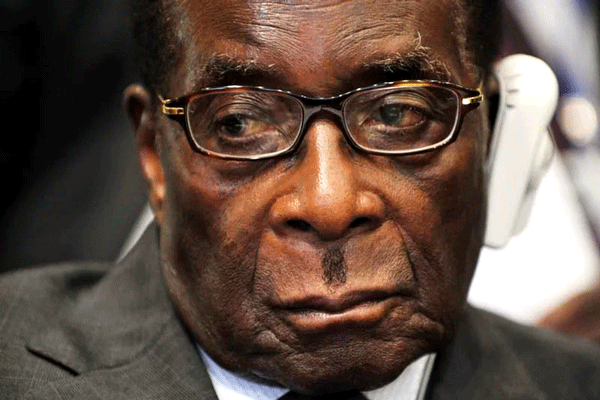 WAR veterans have ordered former President Robert Mugabe and his wife Grace to publicly apologise for "denigrating and disrespecting them" at the height of Zanu PF factional fights last year.
BY JAIROS SAUNYAMA
Addressing a former fighters' indaba in Marondera last week, Zimbabwe National Liberation War Veterans' Association secretary-general Victor Matemadanda said nothing short of a public apology by the Mugabes would restore their broken relationship.
"It is known that all of us supported Mugabe. As for me, I remember when I kept a cutting of his picture from the Zambia Times before we came back to Rhodesia. I kept that picture for two years. Such was the love I had for the old man. But to think that he said I had no place in Zanu PF, that all of you are a welfare case, that is degrading of the highest order," he said.
"Sure, here is a general who goes to war with soldiers and become victorious, upon returning he calls them dogs; he must apologise. Yes, they can pardon each other with [President Emmerson] Mnangagwa, but given what he did to us, he must be man enough and say 'my children, I am sorry'," he said.
The war veterans fell out with Mugabe, after they accused the G40 cabal of hijacking the party. Grace is on record attacking war veterans and at one time they were teargassed by police at the City Sports Centre in Harare, where they wanted to hold a meeting.
Matemadanda said Mugabe's wife was ungrateful.
"His wife [Grace] reached the extent of saying who sent us to war. We want to reach the stage of forgiveness, but one has to admit their wrongs," he said.