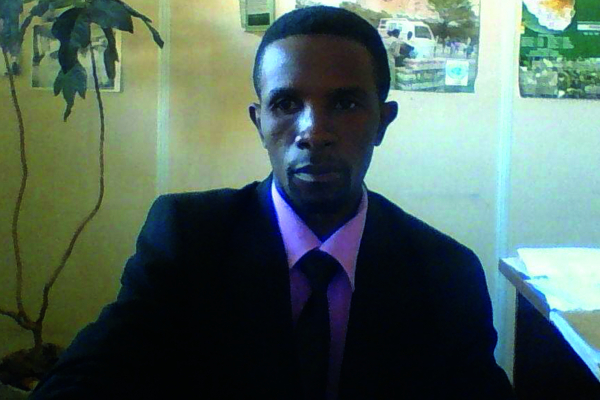 MTHWAKAZI Republic Party (MRP) has threatened to take matters into its own hands after police banned its roadshows in Tsholotsho scheduled for today and tomorrow.
BY SILAS NKALA
MRP had notified the regulating authority, the Zimbabwe Republic Police (ZRP), of its intention to hold roadshows in Mbalibali, Tshefunye and Mbamba in Tsholotsho on January 20 and 21.
"[Officer Commanding Lupane District Chief Superintendent Johannes] Govo has refused to clear Tsholotsho roadshow and three rallies scheduled for Saturday and Sunday, January 20 and 21, 2018 at Tsholotsho centre, Mbalibali, Ts hefunye and Mbamba…," MRP leader Mqondisi Moyo said
He warned that they would start using their constitutional right to hold rallies without seeking police clearance.
"I take this opportunity to warn the Matabeleland North police that they are forcing us to bypass their offices and in not so long we will start to conduct our roadshows and rallies using section 58 and 59 of the current Zimbabwe Constitution which clearly States that according to section 58: Freedom of assembly and association," he said.
"1) Every person has the right to freedom of assembly and association, and the right not to assemble or associate with others.
2) No person may be compelled to belong to an association or to attend a meeting or gathering. Section 59: Freedom to demonstrate and petition. Every person has a right to demonstrate and to present petitions, but these rights must be exercised peacefully."
Govo, in a letter dated January 17, said MRP's notice does not fulfil the regulating authority's requirements.
"Reference is made to your notice to conduct a road show in Tsholotsho and rallies at Mbalibali, Tshefunye and Mbamba on January 20 and 21 in Zimbabwe was received on January 15. The Constitution of Zimbabwe is the supreme law of the country and guides Zimbabweans. It is noticed that you have secluded yourself from Zimbabwe as per the geographical map of your Mthwakazi," Govo wrote.
"However, according to Public Order and Security Act (Posa) your notice does not fulfil the requirements which must be included. You should not hide your agenda as it is not shown ie venue of the show, roads to be used, number expected at the gathering." Govo questioned whether MRP security personnel would be armed or not.
"It is not known, whether you provide marshals or security. You are also advised to seek authority from owners of the venue, which is the local authority in their area. They also enjoy rights in their local jurisdiction. You should submit separate applications for the two days," Govo wrote.
Moyo said Govo seems to be admitting that Mthwakazi is not in Zimbabwe, but a separate State hence the ban.
He said they acknowledge that the Constitution of Zimbabwe is the supreme law of the land and guides Zimbabweans.
"We regard that it as to mean that as Mthwakazi we no longer have need to clear our gatherings with the ZRP …," he said.
He said MRP has so far held 35 sanctioned rallies from June 10, 2017 to date, around Matabeleland South, Matabeleland North and Bulawayo and three roadshows, two in Bulawayo and Gwanda town.
"We have discovered that Matabeleland North has always been so difficult for MRP. It was in Mlamuli in Lupane where we got arrested on the December 14, 2016 for attending a community function that was organised by villagers," Moyo said.
He also said on December 27, 2017, police in Nkayi denied them permission to hold a roadshow at Nkayi centre under unclear circumstances.
Matabeleland North has been inaccessible to opposition parties since 2000 when Munyaradzi Kereke was the officer commanding the province. In May last year MDC-T vice-president Thokozani Khupe and other party members were teargased when police brutally crushed an MDC-T voter registration campaign in Lupane ward 9.