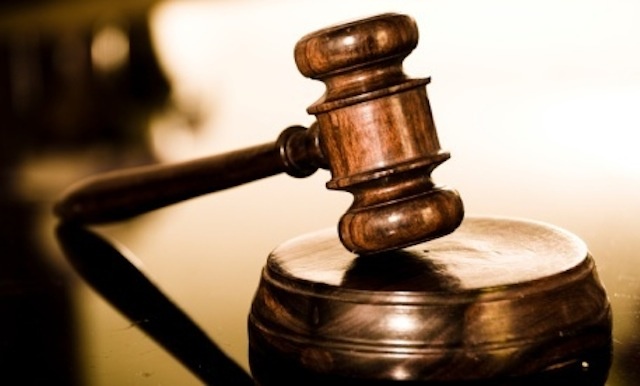 BULAWAYO High Court judge Justice Martin Makonese has ordered Insiza South MP Malaki Nkomo to pay $1 000 damages, in default, to his fellow party member, Norman Dlamini, after the latter accused the legislator of having assaulted and humiliated him in the presence of police officers.
BY SILAS NKALA
Justice Makonese granted the order on Thursday after Dlamini, who was represented by Bruce Masamvu, had filed the litigation against Nkomo, seeking compensation for the suffered pain and humiliation.
"It is ordered that judgment be and is, hereby, granted in favour of applicant (Dlamini) in the sum of $1 000 and costs of the suit on an attorney-client scale," Justice Makonese said.
According to the court papers Dlamini filed the summons on August 3, 2017 demanding $15 000 and cost of suit on an attorney-client scale.
In his declaration he said on January 2, 2017, he was at Athernstone Farm in West Nicholson when Nkomo assaulted him in the presence of two police officers.
"He pushed me on the chest violently after we had a misunderstanding and I fell down and suffered bruises on my hands and my back. I made a police report and on March 22, 2017, the defendant (Nkomo) admitted having assaulted me and he paid an admission of guilt fine of $20 for assaulting me. I received confirmation of the outcome from the police," Dlamini said.
"I suffered serious humiliation in that I was assaulted in full view of police officers, namely Constable Phiri and Constable Chikwere, both of West Nicholson Police Station … employees Selina Phiri and Mkhululi Ncube … beneficiaries of the land reform in Athernstone Farm namely Zenzo Jele and his wife, Zibusiso Nkomo and his family as well as about 15 other members from the community."
Dlamini, who also intends to contest against Nkomo in the Zanu PF primary elections, said his party colleague simply wanted to humiliate him.
"I have lost dignity in front of my workmates, colleagues and relatives. I believe defendant assaulted me deliberately to embarrass me, as I have been treated with respect in society. I physically suffered pain though I did not seek medical treatment. I accordingly pray that considering my status in society, the status of defendant and his disrespect for law enforcement agents damages be awarded in the sum of $15 000 against defendant," Dlamini said but the judge ruled otherwise.
At the time of the judgment, Nkomo had not responded to the summon which was served on him on September 14, 2017 prompting the granting of a default judgment.