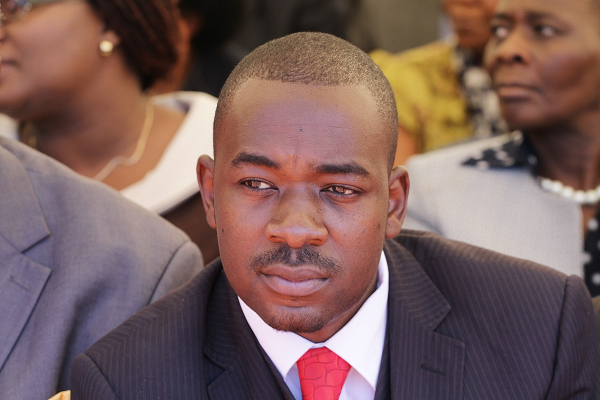 MDC legislator, Priscilla Misihairabwi-Mushonga yesterday asked Finance minister Patrick Chinamasa to provide $6 million for acquisition of menstrual cups for girls, as she questioned why condoms are provided for in the national budget, when sanitary wear for girls is not.
BY VENERANDA LANGA
The MP said this while outlining a report on the 2018 allocation for the Women Affairs and Youth ministry using a PowerPoint presentation in the National Assembly.
"I brought in this House sanitary cups that can be used for 10 years and I spoke to the manufacturer, who said they can sell one at $6,50, and if we put aside $6 million, we will be able to deal with all young girls, who will not need to worry about sanitary wear," she said.
"Why have condoms in the budget, but not sanitary wear and yet for men over 40 or 45 years having an erection is more like winning a lottery, and so we have condoms that are actually not being used because most of these men have (erectile) problems?" Misihairabwi-Mushonga blasted the Women and Youth ministry for "weak" programmes after it mentioned small projects like supporting 100 gardening schemes instead of targeting the likes of mining and manufacturing.
She said the new government must change the old behaviour and embark on change management, which required doing away with old ineffective people that run ministries.
In an unrelated matter, Norton MP, Temba Mliswa (independent) implored Vice-President Constantino Chiwenga and Zanu PF chairperson, Oppah Muchinguri to ensure that the ruling party puts finality on MPs it expelled, but were still attending Parliament.
"Section 129(k) of the Constitution requires that the party must put its house in order and make a decision on those MPs expelled from the party because they are still coming to Parliament, but cannot participate because they are not sure of their position. An example is former Health deputy minister Paul Chimedza, who was expelled from the party, but he comes to Parliament and is not participating in committee work because the party has not dealt with this issue," Mliswa said.
Deputy Speaker Mabel Chinomona ruled that Mliswa could not demand Chiwenga to deal with the issue immediately in Parliament, as it was a Zanu PF matter.
Earlier on, Speaker of the National Assembly Jacob Mudenda had urged Zanu PF to allow the concerned MPs to attend a workshop this weekend to discuss mines and minerals and exploration laws.