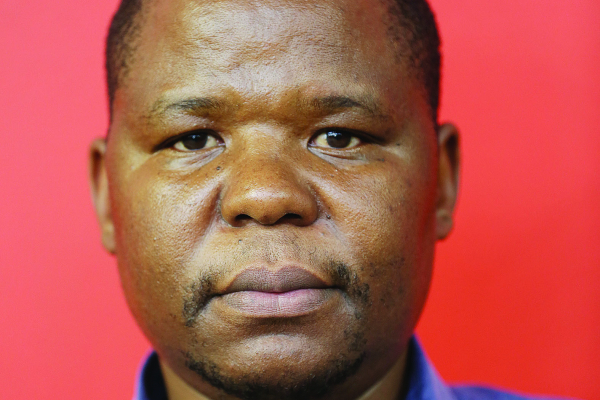 Last year, the Insurance and Pensions Commission (Ipec) rolled out the Microinsurance Framework to tap into the group in a bid to increase insurance penetration. In this question and answer with NewsDay (ND) business editor Ndamu Sandu, Ipec commissioner Tendai Karonga (TK) speaks of the journey travelled so far as part of the financial inclusion thrust. Find excerpts below.
By NDAMU SANDU
ND: Has Ipec licensed other dedicated microinsurers other than Zing and Coverlink?
TK: Ipec has, to date, licensed the two institutions that you have mentioned. We are also receiving numerous enquiries on microinsurance registration. We expect to register more in the near future.
ND: How much business has been written by these microinsurers to date?
TK: The new institutions have just commenced business and we will be in a position to assess the size of business written when they file their quarterly reports at the end of March 2018. Meanwhile, Ipec is conducting primary research in different geographic regions of the country to ascertain clients' specific needs with respect to microinsurance products in order to inform regulatory interventions.
ND: What incentives are there for other insurance players to offer microinsurance products?
TK: As outlined in our microinsurance framework, microinsurance has less onerous registration and reporting requirements when compared to the conventional insurance. The minimum capital requirement and registration fees, are significantly lower than those for conventional insurance. Basically, the regulatory requirements will consider the size of risk underwritten by the respective institution.
ND: What safeguards are in place to ensure that policyholders will not be affected in the event a microinsurer collapses?
TK: The primary protection mechanism is the minimum capital requirement of $300 000 and regular solvency assessments. In line with the objectives of regulation, the commission monitors all players using various tools to ensure that entities are safe and sound. Such tools include both onsite and offsite monitoring, focusing on checking and auditing, capital adequacy levels, risk management, sustainability of underwriting models, record-keeping and internal controls, among other corporate governance requirements. In the event that some gaps, are detected, this allows the commission to safeguard assets supporting liabilities of the insurer before it is too late.
You may also wish to know that Ipec has recommended the establishment of a policyholder protection fund, whose purpose is to protect policyholders in the in event of institutional failure. It will play a similar role being played by the Deposit Protection Corporation to banking depositors. It is expected that the institutionalisation of the fund will help to protect all policyholders including those of microinsurers.
ND: What contribution will microinsurance make in terms of increasing the insurance penetration?
TK: Considering that micro, small and medium enterprises now employ a majority of the population through informal jobs, it is our expectation that the uptake of microinsurance will increase penetration levels from the current 4,7% by a significant percentage in the medium to long term.
However, it is critical that microinsurance products are tailored to the specific needs of the targeted clientele in the lower segment of the population.
According to the results of the Finscope survey of 2014, 70% of adults in Zimbabwe were not insured. Of the 30% with insurance, 77% of them were in respect of funeral insurance. This means there is a huge gap on the insurance uptake, which needs to be filled. Therefore, by providing suitable products for these presently excluded sectors/people, more people will take up insurance thereby increasing the insurance penetration in Zimbabwe.
ND: Is the $300 000 minimum capital threshold not too high for microinsurers considering the obtaining economic environment?
TK: Compared to the minimum capital of $5 million for life companies,$2 million for funeral and $2 million for non-life insurance business, we consider the $300 000 as reasonable. The minimum capital requirement is a primary safeguard for policyholders in the event of a catastrophe.
In this regard, it is a question of balancing the need to allow the setting up of more insurance companies/microinsurers and protecting subscribers of microinsurance products from opportunistic shareholders.
In addition, the low individual premiums will not necessarily translate to few claims. In practice, the microinsurers may actually need more capital than the minimum of $300 000 depending on the nature and volume of business written.
Should the business written become high or risky, the microinsurer will require more capital to remain solvent and able to meet risks commensurate with the size of business claims.
ND: In other markets, people are buying insurance products online. As Ipec, what are you doing to ensure that players go digital, which will also cut on operational costs?
TK: We are encouraging insurers to take advantage of such technological advantages in the country. As you may be aware, ZimSelector was registered specifically to sell insurance products online. Our microinsurance framework also recognises electronic issuance and selling of insurance products.
Some conventional insurers in the country have introduced online selling of products, premium payments and some claim settlements are now being done through mobile platforms. In addition, insurers have even launched mobile applications, which the commission has approved for the convenience of policyholders.
However, it should be noted that the success of online delivery mechanisms largely depend on the level of the technological sophistication of the insuring population, as well as internet penetration.
In instances where internet penetration is not high, internet may not be an appropriate delivery mechanism for microinsurance products. Mobile financial services have largely proved to be the most common delivery mechanism for premium payments, as well as benefit payments.