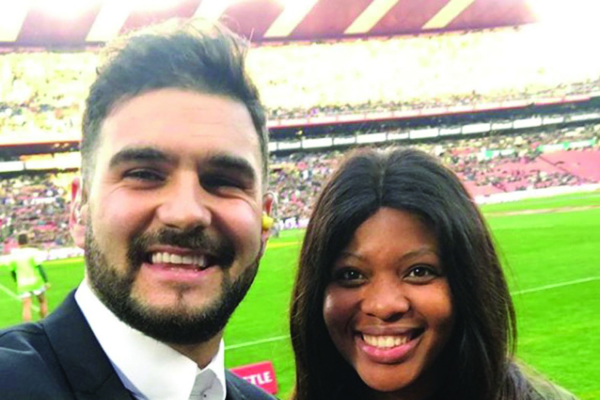 JOHANNESBURG — From launching a book, to opening a restaurant and being a judge on My Kitchen Rules SA, J'Something had an epic 2017.
tshisalive
Although he mentioned fatherhood at the launch of his book, the fact the he had become a dad went unnoticed in 2017.
The Mi Casa frontman was speaking to Gareth Cliff on CliffCentral when Gareth mentioned that the musician had dedicated his book to his son.
J said that it was something that went unnoticed because his intention wasn't to put his child in the book and then be on the cover of a magazine.
He said 2017 was a tough year as a family after his mom, who he is very close with, had a mild heart attack and life was really busy with the restaurant, book launch and TV show.
"One of the things I realised is that I don't want to be a famous person. I want to die being a good husband. A good father. A good family person."
He described his schedule as "mental" and said even his wife, Coco was affected.
"I can see my wife is like, 'where are you?'"
He said he made the decision to dedicate the book to his son so that one day his son could look back and be proud.
"It's something I've never mentioned. I have a lightie. My first born child. I dedicated the book to my son because one day he'd be able to go and read 'my dad dedicated something to me.'"
The musician is notoriously private about his personal life and has often said people should appreciate him for his talents, not because of the other details involving his family.
J said he is heading to Portugal to have a holiday for the first time in six years and said that he hopes in 2018 he would get out of his comfort zone even more.