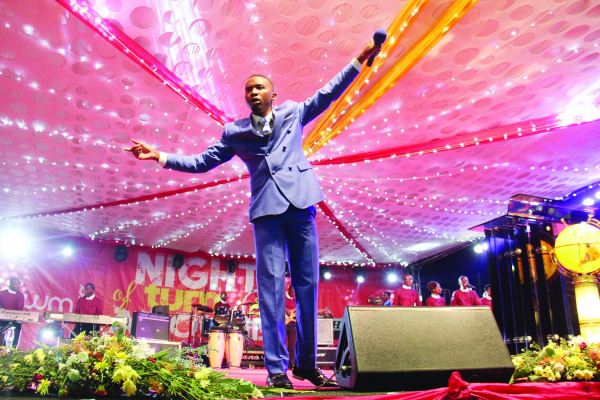 Gospel musician, Mathias Mhere has decided to begin the year on a high note with the release of 15 000 copies of his sixth album Old Testament DVD scheduled for Monday next week.
BY TAFADZWA KACHIKO
Mhere told NewsDay yesterday that the launch of the DVD album, which was released in March last year, will be done on the streets of major cities and on long-distance buses, including Inter-Africa. The DVD carries a bonus track titled Ndakunzwa Mweya Mutsvene.
"We are going to release the DVD on Monday and as a marketing strategy, we will launch it on the streets of major cities and on long-distance buses like Inter-Africa. We will start with 15 000 copies that will cost a dollar each," he said.
Although Mhere indicated that he rates the album as his best to date because of the professional work invested in it, fans would have the final say.
"I will let the fans rate it as they listen. But for me, this is the best because it meets international standards in terms of quality," he said.
Other tracks on the DVD, which was directed by Willard "Slimaz" Magombedze, are Nhamo Yekuzvipa, Vana VaJesu, Dhindindi Fulltime, Error and Judas.
Videos such as Dhindindi Fulltime, which features Zex Manatsa, and Vana VeJesu, have been released before as singles, while dancer-turned-musician Franco "Slomo" Dhaka is featured on the song Nhamo Yekuzvipa.
Mhere said indications from his live shows were that fans were excited with the album.
"The live shows we have done since the release of the album proved that fans liked it because they usually sang along to the songs. We hope that they will like the DVD more," he said.
Mhere is one of the country's most innovative gospel musicians, having done a number of collaborations with fellow artistes from different genres such as Oliver "Tuku" Mtukudzi on Tsano Handei and Killer T on Wenyasha Ungamudii.
In May 2013, Mhere was appointed charity homes ambassador by the Zimbabwe Amalgamated Housing Association and was tasked with identifying those in need, who were subsequently assisted from the proceeds of his shows.