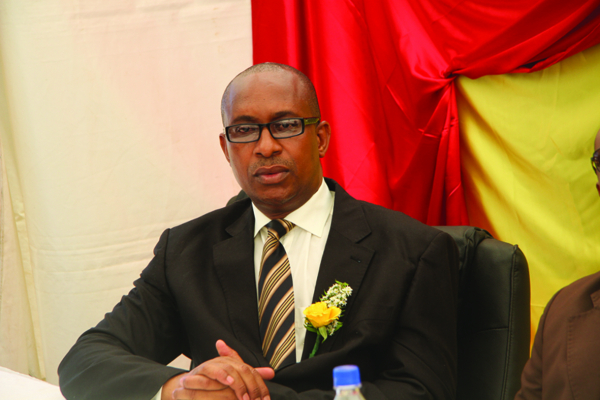 THE Morgan Tsvangirai-led MDC-T announced yesterday that it has already launched its own campaign programme covering the whole country, despite being a signatory to the MDC Alliance.
BY OBEY MANAYITI
MDC-T spokesperson, Obert Gutu confirmed the development.
"Definitely, yes, we are going to have that. We are part and parcel of the MDC Alliance, but as you know, each of the seven political parties in the MDC Alliance retains its separate and distinct identity," he said.
"The campaign programmes have already been rolled out countrywide and our organising department is now fully seized with this matter. It's all systems go," he said.
The party's secretary-general, Douglas Mwonzora weighed in saying even though they are part of the alliance and support its programmes, each party retains its own identity.
"In terms of the alliance agreement, each party retains its identity while working in the alliance so we have party programmes specific to MDC only," he said.
"We will also have alliance programmes too. The alliance hasn't collapsed our political parties into one so we will have our own programmes as well. We are also encouraging our members to work with the alliance partners in the wards and constituencies in order to gauge the level of support of each party."
The MDC-T secretary-general denied the move would create problems for the alliance.
"MDC-T still exists and, as you know, we have quite a lot of leaders whom we want to give a job to do. There is absolutely no problem as political parties have their individual rights as well so we will have our individual programmes as well," he said. This is in contrast to the party's youth assembly, which has stopped individual programmes to join hands with other youths from different parties.
MDC-T youth assembly secretary-general, Lovemore Chinoputsa said they had since integrated into one with other parties for purposes of conducting election-related programmes.
"We ran the voter registration process individually, but we realised we were not making the headways that we were expecting, so we then decided to collapse our individual youth assembly programmes into one and we have created an alliance youth forum that we have cascaded down to the provinces," he said.