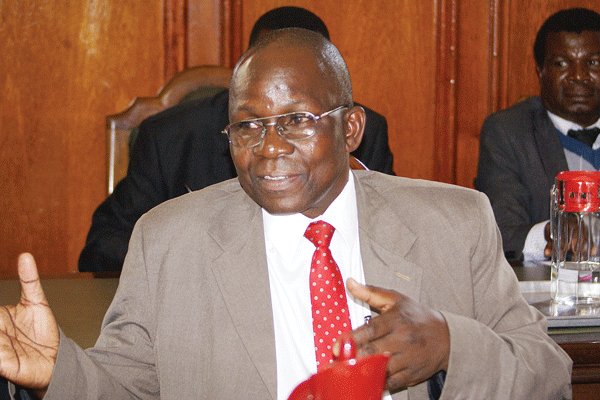 BULAWAYO mayor, Martin Moyo has advised residents to desist from engaging in private deals when purchasing property to avoid being conned by contractors and land barons.
BY TALENT GUMPO
This came after Nketa 9 residents on Tuesday blocked the Messenger of Court from evicting a fellow resident from a house, which was allegedly sold to a number of people.
The Messenger of Court tried to evict Evelyn Phiri (72) from the property and confiscated her property. This was after another buyer had acquired an eviction order against the elderly woman.
Moyo said such incidents have been recurring in the city, owing to private deals that the local authority is unaware of.
"Such sales of properties that end up botched happen outside our knowledge. When such incidents happen there is not much we can do. When one is buying an estate, they must go to the housing office and inquire about the status of the estate and make sure they change ownership of the property to their name to avoid such glitches," he said.
"We always advise residents to make sure they have title deeds and all paperwork in a safe place and to stay away from private deals that become problematic in the end."
Moyo said in cases where the owner of the estate is deceased, the spouse must make sure they have the paperwork to avoid cases where the property may be sold without their knowledge.
"When the owner of a property dies, their estate must be dealt with and the paper work be given to the rightful person," Moyo said.