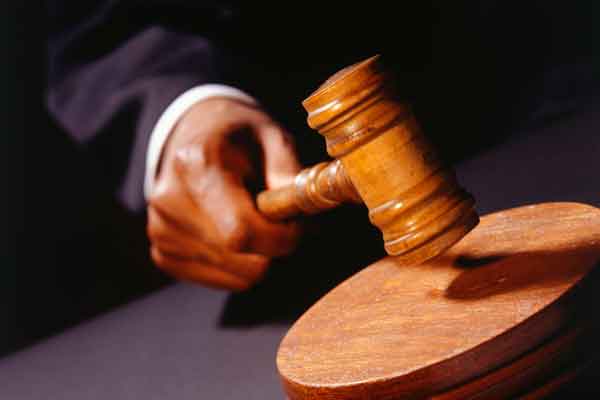 A 31-YEAR-OLD Mathew Rusike Children's Home teacher, Samuel Sigauke, appeared before a Harare magistrate yesterday charged with indecent assault after he allegedly rubbed his manhood on the buttocks of one of his students.
BY DESMOND CHINGARANDE
Sigauke, who has pleaded not guilty to the charges, appeared before magistrate Tilda Mazhande and was remanded out of custody on $50 bail.
It is the State's case that the complainant (17) went to Sigauke's office together with her friends to get past examination question papers.
The State alleges Sigauke gave them the papers and ordered the complainant to remain behind and she complied. It is alleged Sigauke requested for a kiss from the complainant, but she told him that she regarded him as a parent, therefore, she could not kiss him.
Sigauke allegedly ordered the complainant to retrieve past examination papers on the wall. It is alleged when the complainant turned her back, Sigauke approached her from behind and started pressing his manhood against the girl's back.
The complainant escaped and told her friends who then reported the matter to the headmistress and a police report was made, leading to his arrest.
Meanwhile, Mathew Rusike Children's Home chaplain Clive Chikono (40) is also expected to appear in court on summons on allegations of raping one of the students. It is the State's case that sometime in December last year Chikono summoned the complainant to his office.
While the complainant was in Chikono's office, he asked her to give him a "Christmas present" and ordered her to come closer and she complied. It is alleged Chikono then removed the complainant's clothes and raped her once without protection. After the abuse, Chikono allegedly gave the complainant a box of potato chips and ordered her not to reveal the abuse.
The complainant later revealed the abuse to one of the caregivers, who then reported the matter to the police, leading to Chikono's arrest.