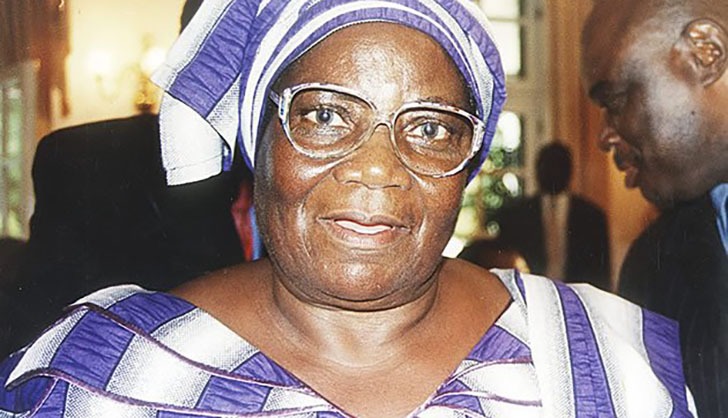 Bulawayo Metropolitan Affairs minister, Angeline Masuku, has launched a think-tank to spearhead the revival of the city's industrial sector in line with President Emmerson Mnangagwa's economic turn-around agenda.
BY SHARON SIBINDI
Masuku yesterday told Southern Eye that the think-tank would comprise key stakeholders drawn from various sectors and who are keen on turning around the city's fortunes.
"Bulawayo must have a think-tank that will look at the opportunities that we have as a city and how we may take advantage of them. The mandate of the think-tank is to collect information," she said.
"Outside there are people with ideas, there are investors who might come into the country and all those ideas have to be put together so that this enables us to have a strategy on how we can revive the industry in Bulawayo."
Masuku said the think-tank would report directly to her office.
"We have trained our people in different skills and some people import labour for Bulawayo. We are saying people of Bulawayo are rich enough in human resources.
"Do not expect the government at the end of the day to have all of them attended to. Bulawayo is part of Zimbabwe, but we need an equal share. Bulawayo is the second city to Harare, what I mean is Bulawayo should not only be said to be the second largest city, but that should also reflect in the development that it has. I believe that government will consider that and should look good to match Harare," she said.
Masuku also called on the local authority to seriously consider building residential flats to save land.
"As we speak, we are almost reaching Khami Prison and where will land come from?"
She invited companies and individuals to join the think-tank in development the city.
"We are not closing out these other organisations or institutions, we are not closing them out. This think-tank is not confined to organisations represented here, they will be broader than that as they will be getting ideas from others and anything to revive the economy of this country, especially Bulawayo," she said.
"We have given the selected stakeholders up to Monday next week to start the ball rolling as they have to consult their institutions because what we want is committed people in the revival of the economy of Bulawayo and Zimbabwe at large. We are looking at the 100-day target, as given by the President that we should come up with something."