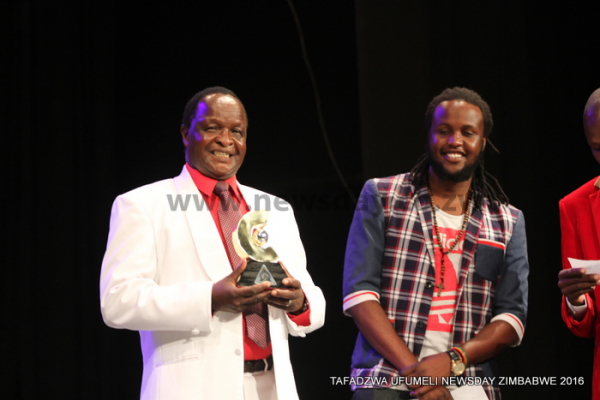 GOSPEL music and dancehall will come face-to-face in a father-son combination when the iconic Mechanic Manyeruke shares the stage with Guspy Warrior at the Hope for Zimbabwe concert scheduled for Chitungwiza Aquatic Complex on Sunday.
BY TAFADZWA KACHIKO
Fans will be treated to an array of music tastes as Guspy Warrior's wife, Mandy, songbird Tariro neGitare and gospel artiste David Machaka are also expected to perform at the event.
Although Manyeruke had clashed with Guspy Warrior — as Emmanuel Manyeruke is known in dancehall music circles — before over their different approaches to faith and music, he said they realised that family unity was more important.
"The family is a place where people practice forgiveness, exercise tolerance and celebrate diversity. It is the foundation and bedrock for national progress. If the family concept is applied to our nation, peace, love, unity and tolerance would prevail, ensuring prosperity and fulfilment for the citizens," he said.
Guspy Warrior is a self-proclaimed Rastafarian.
Event organiser, Dudu Manhenga, promised fireworks at the concert that will be attended free of charge.
"With all these, and other supporting acts, the Hope for Zimbabwe Concert promises to be exciting, inspiring and not to be missed. Hope is free and the Hope for Zimbabwe Concert is free," she said.
"The concert will demonstrate exactly that family concept, as we witness Baba Manyeruke, his son, and daughter-in-law Mandy, alongside members of his musical family, Tariro neGitare, and David Machaka sharing stage."
Manhenga said some of the footage from the concept will also be used as part of the documentary about Manyeruke's contribution to the development of gospel music in Zimbabwe currently being produced by American filmmaker James Ault.
Manyeruke, who is a member of the Salvation Army, has been ministering through music for over 40 years and has recorded more than 25 albums in his lengthy music career.