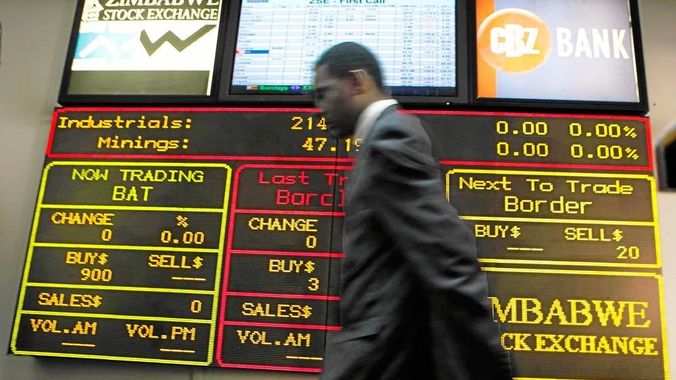 An association of Zimbabwe Stock Exchange (ZSE) listed firms are seeking a meeting with President Emmerson Mnangagwa to discuss constraints faced by the sector, where a number of players are failing to remit dividends to foreign shareholders.
BY TATIRA ZWINOIRA
The Zimbabwe Listed Forum (ZLF) represents the 12 sectors listed on ZSE.
Speaking to reporters on the side lines of the official launch of the ZLF on Friday, interim chairperson, Joe Mutizwa said the biggest challenge ZLF wanted addressed is liquidity.
"The listed entities need to remit dividends, need to pay for inputs and liquidity is just not there so we need to address that urgently," Mutizwa said.
"Bartholomew Mswaka, ZSE deputy board chairperson outlined some of the challenges that the listed entities need in terms of valuation as foreign investors come into this country to make investments. Issues to do with listing rules need to be clarified as part of doing business, their money and other challenges peculiar to listed entities. We want to advance those."
There are 63 companies are listed on the ZSE main bourse and represent 12 sectors from a peak of 79 in 2012.
A number of firms have delisted, as they could not meet the ZSE listing requirements.
For the companies that are presently listed, most have been trying to fight the economic downturn by raising capital strategies.
ZSE says only $640,97 million has been raised since 2009 from 36 companies. Two companies raised capital in 2017.
Mswaka said the bulk of the money was used to pay off short term borrowings, leaving companies with little capital to use.
"The bulk of the money has been used to pay off short term borrowings, which companies accumulated at the onset of the multi-currency regime when interest rates were punitively high (the average lending rate as per the December 2009 RBZ report was 30,62%)," he said.
"The expensive debt was cannibalising into profitability for the affected companies and without the ZSE alternative, the number of corporate failures might have been worse."
But, Mswaka added that private placements in particular, enabled the on-boarding of new strategic equity partners who brought in new technologies, new structures and ensured the survival of some companies.