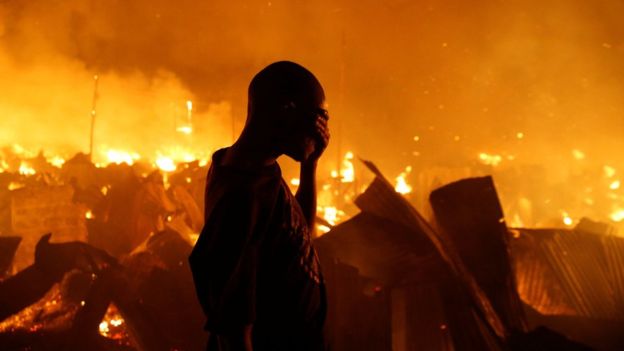 Residents used sewage water in a desperate attempt to douse the flames which had engulfed their homes in the Lang'ata area of the capital, Nairobi.
BBC
The MP for the area, Nixon Korir, said fire engines which turned up to help did not have enough water.
The fire was put out on Monday morning.
It is not known what started the blaze, which began at 20:00 local time (17:00 GMT) on Sunday and continued for 10 hours.