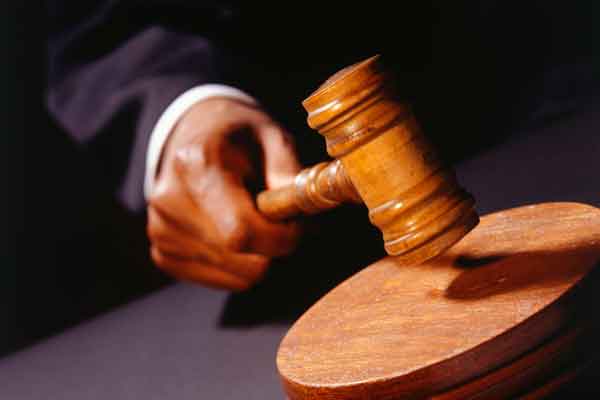 LABOUR and Social Welfare minister Petronella Kagonye has been taken to the High Court by a local financial institution, CBZ Bank Limited, which is seeking to recover more than $400 000 borrowed by the legislator over five years ago. The amount includes interest.
BY CHARLES LAITON
The lawsuit has also seen three other individuals, Peter and Lilian Muganyi and Cecilia Shingaidzo Midzi, being dragged into the matter, after they allegedly signed for the loan as surety and core principal debtors.
According to court papers, CBZ signed a deal extending an overdraft facility to the minister on May 24, 2011.
"The agreement between the parties (Kagonye and CBZ) provided, inter alia, that the plaintiff (CBZ) would loan and advance to the first defendant (Kagonye) an overdraft facility in the total sum of $318 000 to finance the first defendant's farming operations," the bank said in its declaration.
"The plaintiff would be entitled to charge and debit the defendant's account with interest compounded monthly on the daily balance owing from time to time, as the rate may be varied from time to time in accordance with the fluctuation in interest rates," the court papers read.
The bank said by October 2016, Kagonye and her co-debtors had an outstanding balance of $461 842,46.
"As security of the above loan, the fourth defendant (Midzi) passed a mortgage bond in favour of the plaintiff, hypothecating a certain piece of land in the district of Salisbury called State 808 Chadcombe Township of Stand 562 Chadcombe … measuring 480 square metres held under Deed of Transfer No 4856/1992.
"Further, as security for the above loan, first defendant (Kagonye) passed a notarial general covering bond in favour of the plaintiff hypothecating all movable property covered in Notarial General Covering Bond No 2645/2010 passed on May 12, 2010," the court papers continued.
The bank further said despite several demands, Kagonye and the three others had failed to pay the claimed amount.
But, the respondents said CBZ had no cause of action against the Muganyis, saying they were wrongly cited.
The matter is still pending before High Court judge, Justice Charles Hungwe and was brought last week for a pre-trial conference.