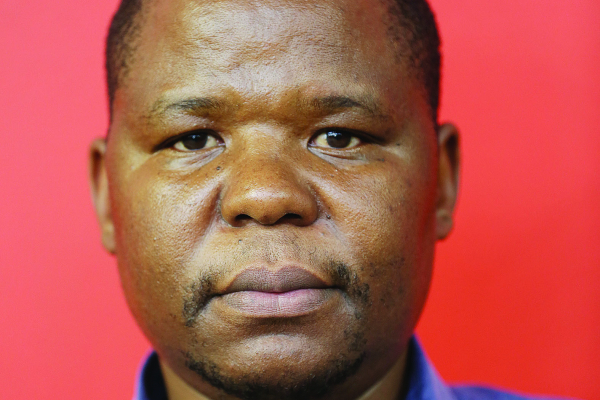 American comedian Stephen Colbert could not have said it any better remarking that facts matter not at all. He said perception is everything. It's certainty, Colbert said.
By NDAMU SANDU
The insurance sector is battling to regain lost confidence with policyholders accusing firms of shortchanging them in the lost decade preceding the use of the multi-currency regime in 2009. Policyholders accuse players of failing to honour their obligations. The sector, on the other hand, says their investments were wiped away by hyperinflation.
Despite the growth in gross premium income, insurance penetration has been on a decline to 1,5% in 2015 from a high of 6% in 2004. While the decline can be attributed to low disposable income, perception is a big contributing factor resulting in a number of citizens not taking up insurance at all.
Commissioner of Insurance, Pensions and Provident Fund Tendai Karonga said the public's perception is that insurance is a gamble and that the companies are crooks who want to rip off policyholders by not paying claims.
He said there was a perception that a call for individuals to cover the risk is a trick by insurers to take money or exploit citizens. Karonga said pension funds were seen as an avenue to benefit the management instead of members.
He said there was a perception that it is better to spend money today than to wait 30 or 40 years, only to be told there is no money or to discover that the replacement ratio is less than 10% of one's earnings or of the poverty datum figure.
Notwithstanding this negative perception, Karonga said the sector is a key player in the economy, accounting for the bulk of property investments and has invested heavily on the Zimbabwe Stock Exchange (ZSE).
Karonga told guests at the journalists' mentorship programme awards on Friday that 66% of institutional investors on ZSE were insurance companies and pension funds.
He said over 80% of all property investments were done by insurance companies and pensions funds and that 40% of all bank deposits were coming from insurance companies and pension funds.
The prescribed assets, Karonga said, drive investments made by insurance companies and pension funds into national developments. "Investments into infrastructural projects such as roads, bridges, energy, rail, water, irrigation and other projects of national importance are developed from these prescribed assets," he said.
Last year, insurance companies invested $1 billion in the economy through prescribed assets.
Pension funds are required by law to invest at least 10% of their portfolio in prescribed assets, life and funeral assurance companies are required to invest 7,5% of market value of the total adjusted assets in prescribed assets and short term insurers are obliged to invest 5% of their funds in prescribed assets.
Karonga said insurance provides a buffer against risk thereby giving "security for productivity at the manufacturing or service levels and peace of mind at the individual level".
Insurance executive and ZimSelector managing director, Luke Ngwerume said there was skepticism towards insurance and savings as the discourse around financial services has tended to dwell too much on the impact of the ravages of the lost decade, the period of hyperinflation.
He said as older generation continued to express its frustration and anger as a result of the losses they incurred, this has impacted on the young generation's view on savings and insurance.
"We, therefore, have a generational problem which might, if it remains unchecked, pose serious problems for the development of our economy," Ngwerume said.
He said savings, debt and foreign investment (FDI) were key for the growth of the economy.
"A country needs to form its own capital to compliment access to debt and FDI. If the country is reliant on debt it will increase the cost of development with negative impact on the pace at which it develops," he said.
Ngwerume said FDI was fickle and "can pull out as quickly as it came in, if there are more favourable investment opportunities in other parts of the globe".
"So the best is to have a mix of all these three sources of development funding in an attempt to better manage risk," he said. The failure by firms to honour their obligations is a threat to the industry. An executive in the industry said insurance is about paying claims and the Insurance and Pensions Commission (Ipec) has been tough on players to honour their obligations.
Karonga said Ipec has recommended the establishment of a policyholder protection fund, whose purpose is to protect policyholders in the in event of institutional failure.
"It will play a similar role being played by the Deposit Protection Corporation to banking depositors. It is expected that the institutionalisation of the fund will help to protect all policyholders including those of microinsurers," he told NewsDay early this month.
The drive to stem negative perception has seen Ipec combining forces with players in the industry to train journalists. Ipec will work with ZimSelector, an online financial services shopping mall and comparison site. ZimSelector recently completed a journalists mentoring programme, which was done over eight months.