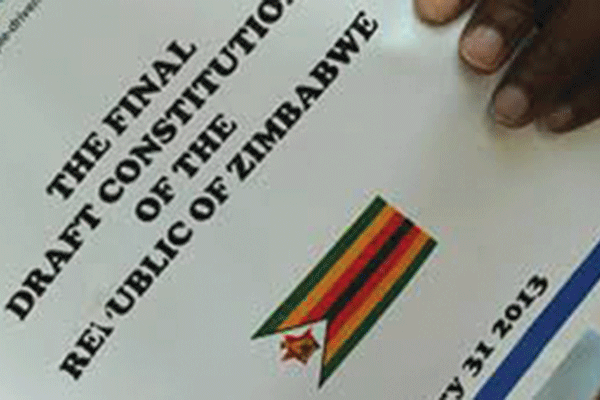 Human rights organisation Amnesty International (AI) has raised concern over "inconsistent" laws regarding the age of legal consent, saying this put adolescent girls at risk of dying during child birth as they shun sexual and reproductive health service providers fearing reprisals.
By NQOBANI NDLOVU
In a report released yesterday, AI said the country's inconsistent laws on the age of legal consent and sexual taboos put girls at the risk of being forced into child marriages, unwarranted pregnancies, HIV infection among others.
The report is titled Lost Without Knowledge: Barriers to Sexual and Reproductive Health Information in Zimbabwe.
"The reality is that many adolescents are sexually active before they are 18 and the government must act to ensure that they can access the services and advice they need to help safeguard their health and their futures," Amnesty International regional director for Southern Africa, Deprose Muchena said.
"While age of consent provisions may be intended to protect against sexual abuse and child marriage, it is unacceptable that they be used to deny adolescents their rights to sexual and reproductive health information and services."
According to demographic health data for Zimbabwe, nearly 40% of girls and 24% of boys are sexually active before they reach the age of 18. Under Zimbabwean law, the age of consent for sexual intercourse is 16.
The human rights body said government's delay in raising the legal age of marriage to 18, in line with the Constitution, fuelled confusion.
"Zimbabwean authorities must create a conducive environment for adolescent girls to realise and claim their sexual and reproductive rights. Adolescents have a right to comprehensive sexuality education, which should go beyond abstinence-only approaches and challenge gender stereotypes," Muchena said.
"Our research shows that harmful gender stereotypes mean girls face especially severe consequences if they become pregnant, including forced marriages and the end of their educational aspirations."
Child marriage is a huge issue in Zimbabwe which is among African countries with the highest child marriage prevalence rates in the world (31%).
Reports of child marriages abound, especially in rural areas despite a January 2016 Constitutional Court (ConCourt) ruling outlawing the practice. The ConCourt ruled in 2016 that section 22(1) of the Marriage Act that permitted children under the age of 18 to marry violated the Constitution.
The ruling followed an application by two Harare women seeking to challenge the Customary Marriages Act, arguing the said Act infringed on the constitutional rights of young girls and boys who were being married off at an early age.