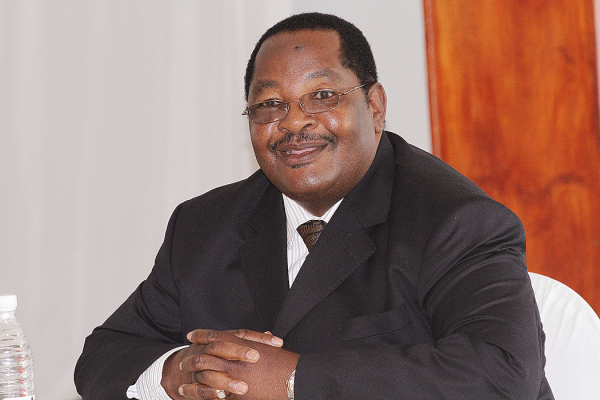 IMMIGRATION staffers have requested to meet Home Affairs minister Obert Mpofu to voice their concerns over alleged unfair treatment by their bosses.
BY GARIKAI TUNHIRA
The staffers, in a leaked memo dated December 12, 2017, said they were being treated like slaves.
"The staff (immigration) was relieved when President Mnangagwa rightly mentioned that the country's border system needed to be looked into," the memo, undersigned by immigration workers' representative Nkosana Mtunzi, read. read.
"As the centuries old saying 'charity begins at home', the staff also believes that 'change begins with us'. A happy, healthy professional working environment will guarantee results for our President. Us, as immigration staff, are not happy with the way we are being treated at the hands of immigration administration."
They alleged unfair labour practices including victimisation, favouritism and nepotism, selective application of transfer policy, sexual harassment as well as unfair/unclear way of promotions.
Workers also claimed to suffer physical abuse, forced resignations, selective compliance with the court orders, excessive use of force towards officers, stage-managed unfair disciplinary hearings, corruption through taking bribes and protectionism. They claimed they were being sent to the "dehumanising Connemara Open Prison", where "unwanted" staffers are made to use an office, but with no duties assigned to them for very long periods of time which extend over years.
"The Connemara Open Prison is meant to break you down psychologically. You don't report to anyone, you have no duties assigned to you, no one checks on you, you don't even clock entry and exit times. You can go for years quarantined. Actually, if other staffers are seen greeting you, they are also victimised to the extent of being forced out," a source said.
Mtunzi could not be drawn into commenting on the issue.
But another immigration source said Mtunzi had offered to sacrifice himself since he now had nothing to lose.
"Mtunzi has gone for seven years without salary. But senior officials in the department and ministry insist they fired him despite that he [Mtunzi] always gets new uniforms every time and he reports for duty every day," the source said.
"It all started when he was asked to spy on other employees and he refused. He went for three and a half years without salary until a court order was issued that he be paid. The salary came as a lump sum, but again, they cut his salary. Now he has gone for seven years without salary. Many people have been victimised, but they are afraid to come out in the open."
Workers reportedly sent another letter to Clerk of Parliament Kennedy Chokuda on Tuesday January 9, 2018, with the hope of presenting their issues in Parliament.
Home Affairs secretary Melusi Matshiya did not respond to messages sent on his mobile phone.
Principal immigration officer Clemence Masango also did not get back to NewsDay for comment.