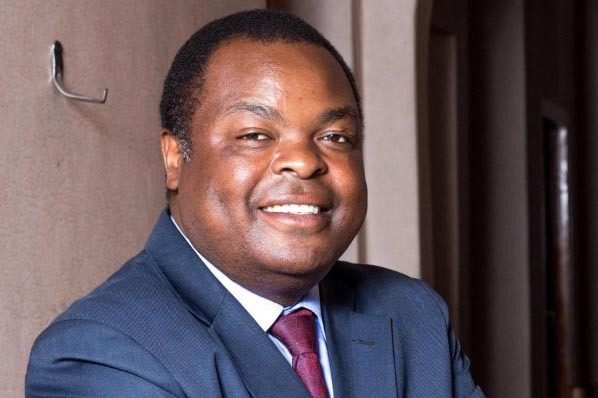 ZIMBABWE'S chartered accountants are pushing for more seats on the boards of State-owned entities, amid revelations that only two were sitting on the boards of six sampled entities.
BY FIDELITY MHLANGA
Institute of Chartered Accountants of Zimbabwe (Icaz) president, Martin Makaya told delegates attending the Icaz centenary gala dinner on Monday night that they had a thin representation on the boards of State-owned entities.
"Going further, we looked at State-owned enterprises. We sampled six State-owned parastatals and there are about 32 board members. And sadly only two out of the 32 are Icaz members. What it tells you is that we are actually quite thin, when it comes to State-owned enterprises. Interestingly, my further analysis of where Icaz members have a foot print further reveals that the more the Icaz members are in an entity, the more profitable that entity is. I believe that there is a strong correlation between the number of chartered accountants in an organisation and the level of profits," he said.
Makaya's sentiments follow remarks by Finance minister Patrick Chinamasa last July at the Icaz winter school that there was lack of quality on parastatals' boards.
Chinamasa said core board members should be professionals drawn from the accounting, human resources and law occupation, to which he said the situation would be rectified through the Public Entities Corporate Governance Bill gazetted last year.
Makaya said that chartered accountants were well-represented on companies on the Zimbabwe Stock Exchange, where 67 out 91 board members were Icaz members.
In addition he said out of 140 board members in the banking sector, 26 of them were chartered accountants.
Makaya said the institute does monthly engagements with key institutions such as Ministry of Finance, Reserve Bank of Zimbabwe and Auditor General's office and provide technical assistance if need be.
The institute has reciprocal agreements with Hong Kong, New Zealand, South Africa, and United Kingdom among others.
Icaz is putting together a centenary fund to build the institute's centre of excellence to house library, lecture rooms and e learning platforms.
Icaz, which is celebrating its centenary this year, has grown its membership from 14 a century ago to the current 2 123, with a huge chunk of them domiciled in the diaspora.
The International Federation of Accountants chief executive officer, Fayezul Choudhury who was guest of honour at the dinner commended Icaz, urging the institute to continue working with government to build a better economy.
"You have managed to grow the membership and your members fly from all over the world to attend functions here. This speaks to intactness a DNA that has been created. If you can partner government you will build a better Zimbabwe like what you all wish," he said.