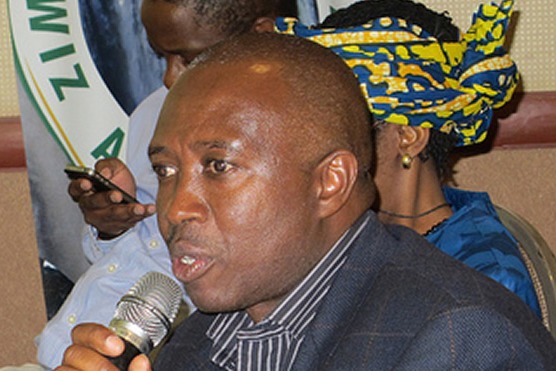 THE Zimbabwe Tourism Authority (ZTA) has called for a holistic approach in addressing the pricing in the sector, as the authority will not interfere with costs unless they think it is "unreasonable".
BY TATIRA ZWINOIRA
Speaking to NewsDay on the side lines of the domestic tourism campaign brainstorming meeting in Harare last week, ZTA chief operating officer, Givemore Chidzidzi said addressing pricing to promote domestic tourism also needed a holistic look at the tourism product, place and promotion of tourist attractions as well.
"The issue of cost is a competitive issue, as it involves various business and pricing policies. We do not want, as an authority, to be interfering with that as market forces ought to play their part and where we come in is when we think the prices are unreasonable," he said.
"We will tackle the issue of pricing scientifically in the sense that we need to look at it in a very holistic manner and not just looking at the end price . . . so when we talk of price, we are really talking about value for money.
"Mostly, what we want to look at is that we have appropriate products for the different market segments. The domestic market is one such segment, which has got other segments in it such as the low, middle and upper end."
Chidzidzi said there was need for products that suit the different segments that are priced appropriately, where people derive value for their money.
His remarks come as locals have complained about the pricing in the industry, which is beyond their reach. This has seen domestic tourism contributing a small chunk to tourism earnings.
Tourism and Hospitality Industry minister Prisca Mupfumira has listed the promotion of domestic tourism as one of her strategies under the 100-day plan for her ministry.
Mupfumira's ministry is pursuing a domestic tourism campaign aimed at increasing awareness and product knowledge of destination Zimbabwe among locals.
The campaign will be rolled out within the 100 days of the new dispensation, with more than half of that time having lapsed.
According to research from ZTA, in the past decades, the tourism industry has been characterised by low participation of locals in leisure tourism, expensive product offering, limited product knowledge and lack of affordable domestic packages.
More than a week ago, Reserve Bank governor, John Mangudya told tourism players that the $15 million facility the central bank allocated to the sector was to, among other things, translate to lower prices in the tourism industry.
"A vibrant domestic tourism sector has got to be the backbone of the whole tourism sector," Chidzidzi said.
Currently, tourism is a $1 billion earner to the economy with the potential to rake in $5 billion.
According to ZTA, domestic tourism creates "awareness and a tourism culture within the country, providing the people with a greater understanding and appreciation of what their country has to offer".