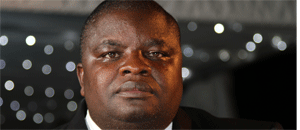 HARARE City Council has engaged Local Government minister July Moyo on the appointment of a substantive town clerk amid indications some government officials do not want the top candidate – Tapiwa Mashakada – to land the post.
BY XOLISANI NCUBE
Mayor Bernard Manyenyeni yesterday said they had engaged the parent ministry on the appointment of the city's top post although initial indications were that the government did not want to interfere with the appointment of the town clerk.
But now, things seem to have changed and the local authority was now negotiating a "tenable position".
"We are trying to secure a mutually tenable position with the minister, nothing has changed so far," Manyenyeni said. Before Moyo's appointment as minister, council was at loggerheads with then minister Saviour Kasukuwere who was against the appointment of Mashakada – the MDC-T Hatfield MP – as town clerk, saying his political links would not serve council's interests.
The legislator and former MDC-T minister during the inclusive government beat eight other candidates shortlisted for the job in last year's interviews and was followed by Gweru town clerk Elizabeth Gwatipedza and Cainos Chingombe.
Manyenyeni, three weeks ago, told a news conference that Mashakada was almost there as the new minister was showing positive signs of co-operation to ultimately bring the issue to finality in a professional manner.
Until now, council still has Hosiah Chisango acting as town clerk after Josephine Ncube – who had been acting for two years – was suspended over various corruption-related allegations.
Council and government have been fighting each other over the appointment of the town clerk with banker James Mushore having been blocked from taking up the post by Moyo's predecessor, Kasukuwere.
Mushore served for less than a week as town clerk and now is owed in excess of $200 000 for the months his contract was active with council although he was not at Town House.