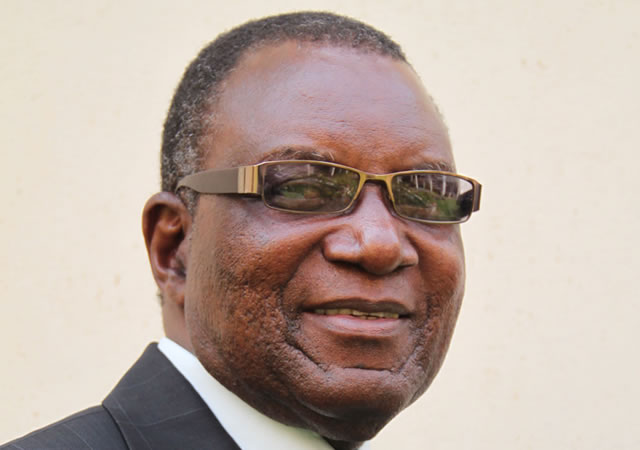 TRANSPORT and Infrastructure Development minister Joram Gumbo is seeking President Emmerson Mnangagwa's approval to allow the urgent dispatch of railway equipment by Diaspora Infrastructure Development Group (DIDG) and South Africa's Transnet.
BY FIDELITY MHLANGA
This came after DIDG and Transnet won a tender for the recapitalisation of National Railways of Zimbabwe (NRZ) last year.
Gumbo told NewsDay on the sidelines of a tour of NRZ held in Harare yesterday that he will push for the company to bring wagons, and locomotives before the next Cabinet sitting.
"Cabinet is not sitting right now and it will start sitting on February 6, but I am already ahead in the planning. I am in contact with them and they are telling me that they have got 20 wagons ready for dispatch to Zimbabwe. We have got 20 passenger coaches which are ready and 14 locomotives ready for Zimbabwe. And I wanted those locomotives, coaches, wagons to be delivered as soon as possible. So I am going to be talking to President (Emmerson Mnangagwa) to be given permission to allow the wagons to come before Cabinet sits and then apply for a waiver, so that we can move our economy," he said.
Gumbo said the recapitalisation of NRZ was urgent and has to be done in the first 100 days of the new administration.
"The agreement is already there. There is a framework agreement which we have agreed as a country after the tender, so there is no going back. I want things to be done as soon as possible. In about two weeks or so, we might see some wagons being delivered to Zimbabwe, but we must know this is a project that is within the 100 days," Gumbo said.
The minister said he would be touring key NRZ depots to inspect the state of the parastatal ahead of the recapitalisation process.
NRZ eastern area manager, Stephen Mupondi bemoaned the poor state of the infrastructure at Lochinvar in Harare, saying recapitalisation would give the company a new lease of life.
"The state of our structures is poor. The roofs are leaking. The shed need revamping. The idea of recapitalisation is more than welcome," he said.