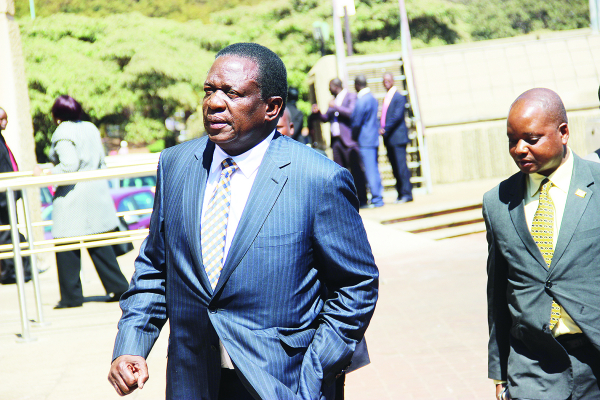 Activists have set up an online petition to force President Emmerson Mnangagwa to set up a Truth and Justice Commission to bring closure to the 1980s Gukurahundi killings, as pressure mounts on the government to deal with the matter.
By NQOBANI NDLOVU
The petition, on the Change.org website, wants the government to acknowledge the killings as the first step to reconciliation.
"To help afford the people of Matabeleland a voice nearly 35 years since the commission of the atrocities, we are appealing to you fellow Zimbabweans, fellow Africans and members of the international community to add your voice by adding your name to this petition," it reads.
"This petition will be handed over to the Zimbabwean government urging it to institute a truth and justice commission to preside over the events of the early 1980s, which saw more than 20 000 Matabeleland and Midlands people of Zimbabwe massacred by the Fifth Brigade."
One-hundred and seventy people have so far signed the petition titled: Lest We Forget: The 1980s Matabeleland Gukurahundi Massacres in Zimbabwe: Breaking the Silence: Let Your Voice Be Heard: The Matabeleland Gukurahundi Massacres.
"One of the most painful aspects of the 1980s conflict for its victims is their perception that their plight is unacknowledged," the petition adds.
"Officially, under the (former President Robert) Mugabe regime, the State blatantly denied any culpability for events during those years, and refused to allow open dialogue on the issue.
"It is only once all Zimbabweans have acknowledged this part of their history, that it can be put aside.
"This is also the belief of those who have motivated this project.
"In fact, it is believed that lasting reconciliation is contingent on truth."
Since Mnangagwa took over power late last year, there has been renewed pressure for the government to deal with the Gukurahundi issue, as he has often been blamed for playing a central role in the killings when he was the State Security minister during that period.
Mthwakazi Republic Party activists recently staged a protest at the Zimbabwe International Trade Fair Grounds, where Mnangagwa was addressing the clergy, calling on him to address the Gukurahundi issue.
Mnangagwa recently signed into law the National Peace and Reconciliation Commission Act, but activists last year said the law fell woefully short of addressing their concerns and also questioned the powers assigned to the minister by the piece of legislation.