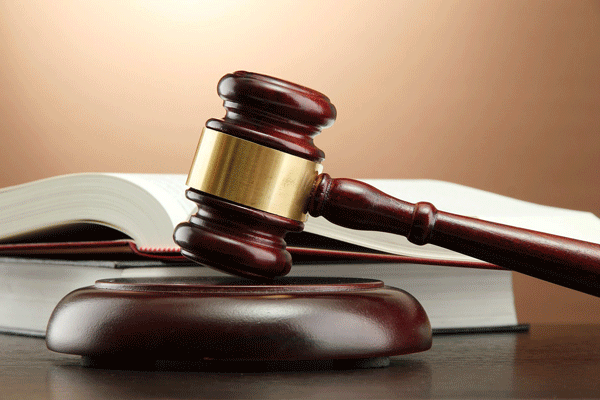 BULAWAYO High Court judge, Justice Nokuthula Moyo yesterday urged the government to speed up the opening of the Gweru High Court to effectively deal with the increasing number of murder cases recorded in Midlands province.
By Stephen Chadenga
Justice Moyo said the current Gweru circuit had no capacity to conclude 22 murder cases within the 10 days it was sitting in the Midlands capital.
"Of the 22 cases, one has eight accused persons. This in essence means that it's a single case that will need the same amount of time as eight cases," she said.
"In addition to this case, there are five other cases with multiple accused persons. This in essence means such cases together with the rest slotted for this circuit will not be completed within the given time frame. We, accordingly, send out a plea to the authorities-that-be to speed up the setting-up of a permanent High Court station in this town."
Justice Moyo, however, commended work during the 2017 legal year at the Gweru circuit court, where out of 36 cases on the roll, 33 were completed.
She said in 2016 all cases tabled before the Gweru circuit were finalised.
"This is a welcome trend, as we know that, previously, the Gweru circuit court would have numerous outstanding cases," she said. The High Court judge, however, lamented the loss of life caused by domestic violence and alcohol.
She said there was need to come up with studies to devise ways that could be used to resolve family disputes.
"There is need in our society for those in the fields of psychology to study the current volatility in families and assist by coming up with ways that will help families resolve disputes," Justice Moyo said.
"Deterrent sentences have indeed been passed in appropriate cases, but that does not seem to curtail this vice in our society. Strategies have to be devised to address the underlying causes of violence and to come up with an effective plan for preventing violence in our community."
Justice Moyo also slammed beer drinkers, who turn places of relaxation and merrymaking, into slaughter houses as they flight each other over minor misunderstandings.