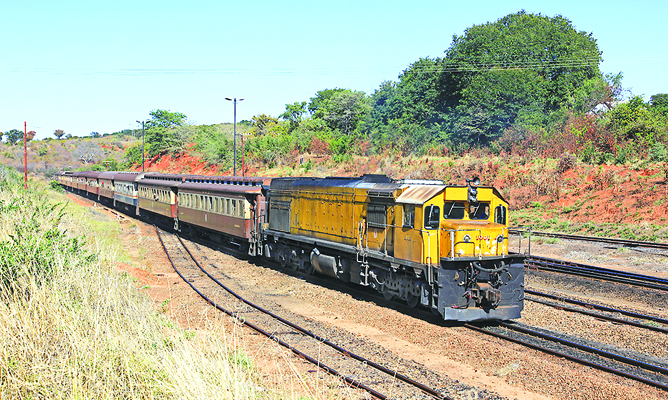 PARLIAMENT has recommended that the $408 million National Railways of Zimbabwe (NRZ) and Diaspora Infrastructure Development Group (DIDG)-Transnet deal must be expedited and $10 million allocated to the railway company to begin emergency works on its rails.
By VENERANDA LANGA
The issue was raised on Tuesday by Christopher Chitindi the chairperson of the Parliamentary Portfolio Committee on Transport, while presenting a report on the 2018 national budget allocation of the Transport ministry.
The deal, if implemented will assist to recapitalise the NRZ, which has been operating at low capacity and needs millions of dollars in investment, so that it can begin to engage in profitable business.
"The $400 million NRZ-DIDG-Transnet deal needs to be expedited and the $10m allocated for emergency works should be disbursed for works to commence," he said.
"A statutory instrument that limits the transportation of coal by road and mandates mine houses and other companies to move at least 10% of their cargo by rail should be promulgated, as this will complement the recapitalisation of NRZ."
The committee also recommended that the Road Motor Services should be put under NRZ, as well as that phase two of the Zimbabwe Dry Port Facility at Walvis Bay, Namibia, which is four months behind schedule, must be implemented, as it is a very profitable venture.
On Air Zimbabwe, the committee said the government must clear payment of the $4, 6 million International Air Transport Association (IATA) clearing house debts, which have rendered the parastatal technically insolvent.
"Treasury support is sought with regards to the IATA clearing house. The IATA operational safety audit (IOSA), which requires about $13m and the IATA clearing house debt, in particular, has since shot up from $2,6m to the current $4,6m and the figure keeps rising."
The committee report also recommended that $153 million be provided for the urgent rehabilitation and expansion works at Robert Mugabe International Airport.
Other recommendations by Parliament were that the price of number plates in registration and re-registration of vehicles be halved.