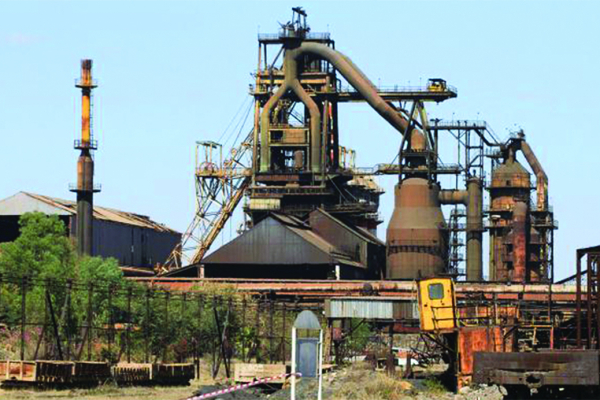 TROUBLED steel manufacturer, Ziscosteel, has called for an extra-ordinary meeting of shareholders next month, to approve the takeover of its debt by government, paving the way for the sale of the company's assets to Tian Li (Hong Kong) Limited. BY BUSINESS REPORTER
In a notice yesterday, the company said shareholders would, at the February 8 meeting, give consent to the takeover of the company's debt by government, in return for the cancellation of any shares and pre-emptive rights that the minority shareholders have in the company. If this resolution is passed, the directors will be authorised to cancel 22 011 261 ordinary shares held by minority shareholders.
The EGM has to ratify the sale of the company's entire assets (both corporeal and incorporeal) to Tian Li (Hong Kong) Limited. Tian Li is a unit of R & F, which has promised to inject $2 billion into the former steel giant.
The February 8 meeting is also expected approve the proposed sale of Tagged Assets to ZimCoke (Private) Limited.
The meeting has to authorise directors to execute all necessary documentation, in collaboration with majority shareholder as appropriate, to give effect to the resolution passed.
Last week, President Emmerson Mnangagwa told chiefs at a meeting in Gweru that Zisco would be revived within 100 days of his administration's rule.
The company has been struggling to attract an investor, as it is saddled with a $500 million debt. Before the proposed entry of Tian Li, Indian firm Essar Africa Holdings signed a deal in 2011 to revive the steel giant, in a transaction valued at $750 million. The Indian firm walked out, as the transaction could not be completed due to the infighting in inclusive government. In 2006, another Indian firm Global Steel Holdings Limited was given management control of the firm after promising to inject $400 million in a rehabilitate, operate and transfer arrangement. It later turned out that the company was a bogus entity and no proper due diligence had been done.
At its peak, Ziscosteel used to employ about 5 000 and officially-closed doors in 2016.