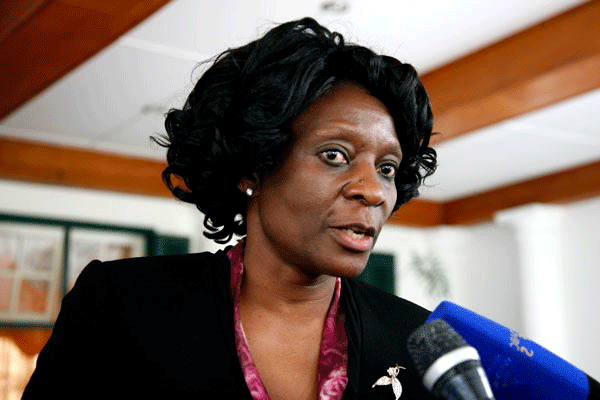 THE government must publicise the reasons why former Zimbabwe Electoral Commission (Zec) chairperson Rita Makarau left office in a huff following the resignation of President Robert Mugabe, independent electoral watchdog Elections Resources Centre (ERC) has said.
BY BLESSED MHLANGA
ERC chairperson Trust Maanda, a respected human rights lawyer, said the secrecy around Makarau's resignation feeds perceptions and rumours on why she left in a huff and this needed to be cleared to ensure that Zec's independence is not only perceived but real.
"We need to know that she resigned either because there was conflict of interest with her other appointments or she decided on professional grounds or her own personal reasons so we know that that office was vacated properly and it is going to be filled in properly. If somebody is removed unlawfully, obviously the person who will come to fill that office might be perceived as having been imposed. That information will allay any perceptions that she was forced out," Maanda said.
The resignation of Makarau, who was also a key figure in the fight to block Prosecutor-General Ray Goba from taking his post in government as factional fights became pronounced, has become a sticking point on the independence of Zec.
Highly-placed sources said Makarau, who is also the Judicial Service Commssion (JSC) secretary, was a member of the G40 faction in Zanu PF and was forced out of the electoral management commission after her faction was deposed.
She has, however, remained mum on the reasons why she quit a job she was adamant not to leave even after the opposition MDC-T called on her to step down on the basis that her job as a judge and secretary of the JSC compromised her.
Maanda also called on President Emmerson Mnangagwa to move with speed to appoint a new chairperson for the commission saying as it stood, Zec was improperly constituted.
Currently, Emmanuel Magade, a vastly experienced lawyer and lecturer at the University of Zimbabwe, who qualifies to be appointed chairperson, is the acting chairperson of the commission.