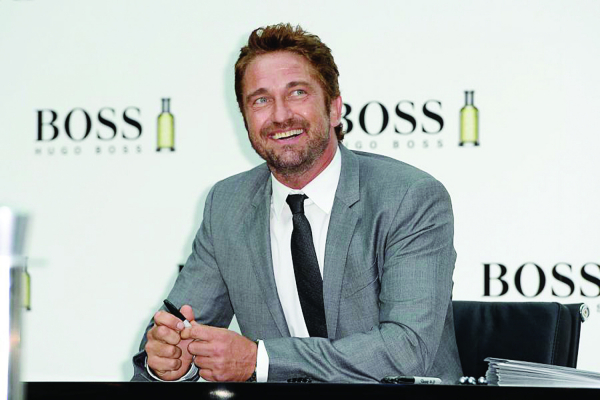 CALIFORNIA — Gerard Butler has claimed that Jennifer Aniston is a better kisser than Angelina Jolie.
Evening Standard
Butler, who has played the on-screen love interest of both the formerly-feuding actresses, was put on the spot during a game of Plead the Fifth on Watch What Happens Live with Andy Cohen.
Cohen allows guests to avoid one question, as per the amendment, but as the Scot had already pleaded once, he was forced to make a decision on Aniston v Jolie.
Answering the tricky question, Butler said: "Jennifer Aniston. I'm just going, you know, I'm just taking you by surprise."
Butler (48) shared a kiss with Jolie in 2003 when they starred in Lara Croft, seven years before his smooch with Aniston on-screen for The Bounty Hunter.
Jolie and Aniston have been high-profile love rivals since Aniston's five-year marriage to actor Brad Pitt ended shortly after Pitt met Jolie filming Mr and Mrs Smith.
Just a month after Aniston — who is now married to Justin Theroux — filed for divorce, Pitt was spotted out with Jolie and the two had begun dating.
The new power-couple finally married in 2014, only to split two years later in another high-profile break-up for Pitt.
Aniston and Pitt divorced over 12 years ago, but her relationship with Jolie is still hot on everyone's lips, with 50 Shades actress Dakota Johnson was pictured giving Jolie the side eye as Aniston took to the stage at the Golden Globes.