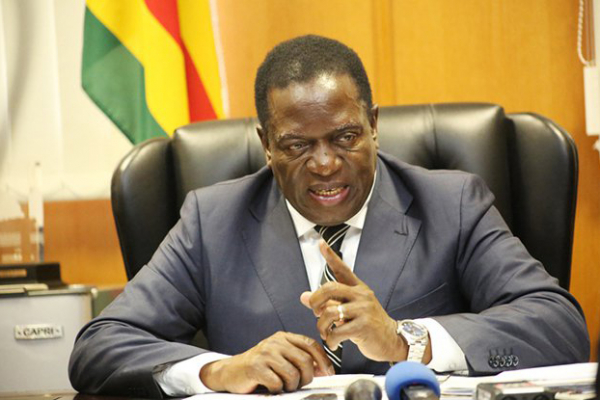 ZIMBABWE National Liberation War Collaborators' Association (Zilwaco) national treasurer, Lovemore Zigudo on Sunday made a thinly veiled attack on G40 members for urging supporters of the ruling Zanu PF party not to support President Emmerson Mnangagwa in the elections to be held this year.
BY STEPHEN CHADENGA
Zigudo alleged that during visits to some districts in the country party supporters advised him that some Zanu PF members were telling them not to vote for Mnangagwa.
"I went around some districts and people were saying they were being advised not to vote for ED (Mnangagwa) because (former President Robert) Mugabe was still the leader," Zigudo said at the Zilwaco Midlands chapter meeting in Gweru.
"We still have some people among us, who are causing disharmony and disunity within the party and it is our duty as war collaborators to guard against such elements."
Since Mnangagwa was catapulted to the Presidency following a military intervention last November, key G40 members and former Cabinet ministers Patrick Zhuwao and Jonathan Moyo have led a series of attacks, particularly on social media, saying he (Mnangagwa) was an "unelectable" leader.
Zigudo urged Zilwaco members to take the lead in campaigning for Mnangagwa to ensure he wins in the presidential race.
He said the association was suspending vetting of its members for five months to concentrate on the pending elections.
"As Midlands you (Zilwaco members) should take the lead in campaigning for ED to ensure emphatic victory in elections," he said.