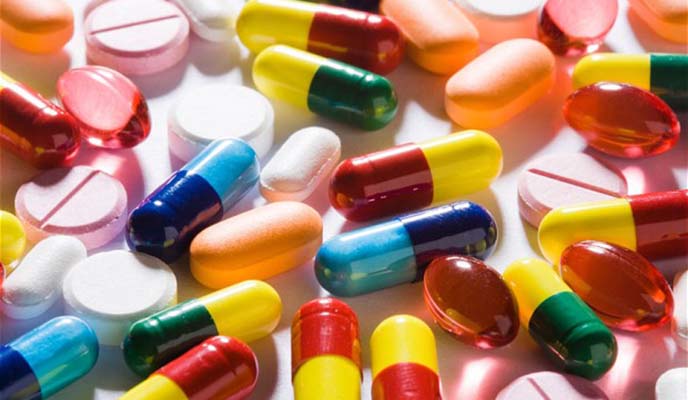 ZVIMBA — Hlauleko Tamani (65) of Masiyarwa village in Zvimba is literally coming back to life after she was recently diagnosed with tuberculosis (TB).
BY NHAU MANGIRAZI
The first time she visited Kutama Mission Hospital late last year, she had lost weight and her asthmatic condition had worsened after she had trodden a good 7km to the medical institution.
Like many self-diagnosing patients nationwide, Tamani wanted to be treated of asthma and nothing more. She confessed that she was giving diagnosis to the medical staff at the hospital.
"I came here to be treated of asthma as it has been a family problem for generations," she said in a recent interview.
TB nurse Joyce Ngavi explained that they faced challenges to convince Tamani to be diagnosed of any other ailment.
"When she came here she complained of severe chest pains and losing breath. She was quick to say she is asthmatic as three of her family members were suffering from the same disease until they passed on. We gave her medication including rocephin and prednisolone that are used for breathing disorders," said Ngavi.
However, she added that Tamani's condition did not change even after a week of medication and they tested her sputum using the GeneXpert machines for TB diagnosis.
Laboratory assistant, Liberty Mudzengi, explained that the GeneXpert test had come in handy as it is able to detect even the most difficult strains of TB in villagers like Tamani so they could be quickly initiated on medicine.
"The arrival of the machine few months ago has lessened our burden in detecting TB since we test the sputum and within few hours we have results so that those infected with TB bacteria will commence treatment," said Mudzengi.
He added that the GeneXpert test is a new molecular test for TB which diagnoses TB by detecting the presence of TB bacteria, as well as testing for resistance to the drug Rifampicin.
Kutama Mission Hospital is among the few health institutions countrywide with the GeneXpert machine following assistance from USAID's Challenge TB working in partnership with Ministry of Health and Child Care.
Ngavi said that they wanted to see Tamani getting better medication by any means possible.
"We want to see that TB is eradicated and through giving her medication, we will achieve this," added Ngavi.
Tamani who had come to collect her monthly medication confessed that the machine saved her life.
"I am glad that the health workers here were able to detect that I had TB after my sputum was tested using the new machine," she said.
"Now I am receiving proper treatment after it was established that I had TB."
Kutama Mission Hospital situated about a few kilometres from Murombedzi Business Centre is a diagnosing site for TB patients. Zvimba medical superintendent, Norbert Munosiyei, explained that the mission hospital has only two medical doctors, 30 nurses and 120 beds covering an estimated population of 13 000 people.
"The hospital has already initiated 46 people for TB since January this year of these at least 80 percent of them are HIV positive," he added.
Country director for International Union Against Tuberculosis and Lung Disease (The Union), Christopher Zishiri said The Union, through funding support from USAID's Challenge TB acquired 26 GeneXpert machines.
Zishiri further explained that under and delayed diagnosis for DR-TB cases since there was heavy reliance on the two reference laboratories to perform culture and drug sensitivity testing.
"All presumptive TB patients will be screened using the GeneXpert machines," he said.
The Union has also supported installation of additional 40 machines procured through Global Fund Support.
Zishiri said so far, 120 machines had been distributed across all the provinces. He said under and delayed diagnosis for DR-TB cases since there was heavy reliance on the two reference laboratories to perform culture and drug sensitivity.
He added repairing of the machines has never been a challenge.
"There is a local service provider that was engaged to maintain and repair the machines," he said.
The move to have GeneXpert tests in outlying areas has assisted many villagers like elderly Tamani who is now responding well to TB medication.