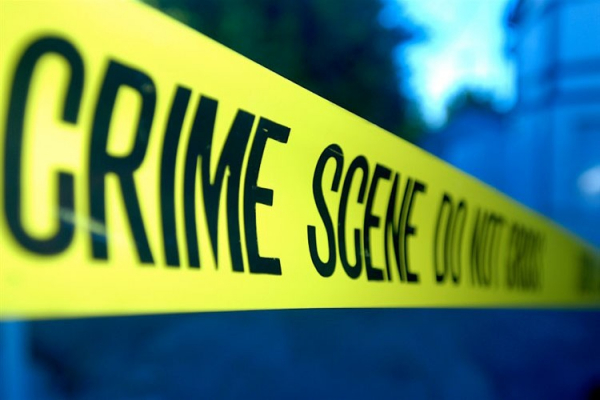 A SIX-MEMBER Hwange family escaped death by a whisker after a stranger allegedly stormed their homestead at night and locked their hut from outside, before setting ablaze their grass-thatched bedroom.
BY NOKUTHABA DLAMINI
The family members sustained minor burns, but managed to break out to safety before their house was reduced to rubble. The incident happened on Sunday.
When Southern Eye visited the family at Ndimankule village under Chief Shana on Monday, their family's multi-purpose hut had been razed to the ground.
Narrating the ordeal, a distraught single mother of three, Judith Hadebe (60) said she was in deep sleep when she started feeling hot and as she opened her eyes she noticed that her thatched roof was in flames.
"I then bolted out of the bed and rushed to the door. I was trembling with fear and that is when I woke up my grandchildren, who are in Grades One, Two, Three and Form One and Three together with my 86-year-old mother. I secure the door with a shovel when we sleep, so when I tried to open it, it was secured from outside and didn't budge an inch and that is when I realised that we were going to die," she said.
"I picked an object and broke down the door. My mother is old and can hardly walk, so l had to help her out together with the children but it was too late to retrieve our furniture and certificates, as the roof collapsed just as we stepped out," she said.
Asked if she suspected any foul play, Hadebe said: "We use a solar light and we had switched it off. The person came at midnight and police took a wire and the person's fingerprints. I live in harmony with my villagemates, only last week on Monday, my child, who stays in Victoria Falls was engaged in a fist and knife fight with a group of men, whom he confronted for bullying his Form Three brother over a girl.
"The fight turned nasty and we spoke about it as families, but they vowed to come back and revenge, I urge the police to start their investigation from there," she said
Hadebe's son, identified as Brat, said he was not at home when the inferno began, but suspected that his rivals were behind the arson.
Brat had a fresh knife scar below his left eye and said the matter was not reported to the police and had not sought medical attention.
The family lost identification documents, sofas, bed, kitchen utensils, school and church uniforms, stationery, groceries and sewing machines among other valuables and they sustained minor burns.