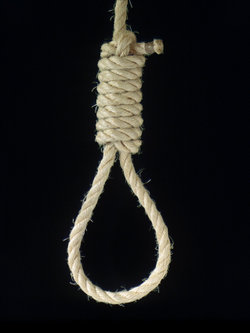 IN a tragic incident that left villagers in Goromonzi shell-shocked, a 20-year-old man hanged himself in the bedroom of a woman who spurned his love proposal.
BY JAIROS SAUNYAMA
Dione Govere of Benson Village under Chief Chikwaka allegedly hanged himself after 34-year-old Venencia Mukunza spurned his advances.
Mashonaland East province acting police spokesperson Assistant Inspector Tendai Mwanza confirmed the incident saying police were still investigating what really transpired on the day.
It is reported that on January 23, at around 4am Govere went to Plot 15, Gadner Farm, to see Mukunza whom he had been wooing for a long time. Mukunza reportedly woke up and told the deceased that he was too young for her.
Mukunza left the deceased in her bedroom and went for a church service that morning. After two hours, Mukunza returned home and found Govere's body hanging from the beam on the bedroom roof.
She reported the matter to police who attended the scene and conveyed the body to Goromonzi District Hospital for post-mortem.