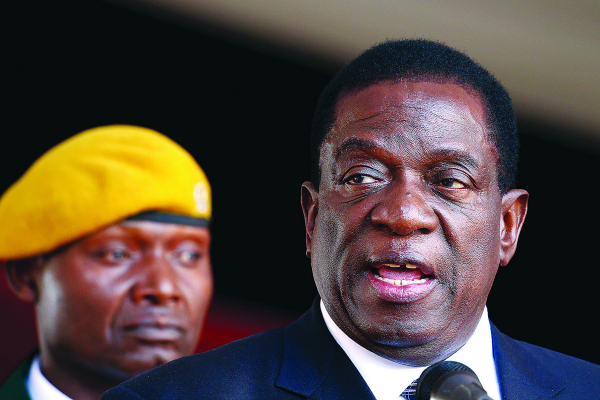 TRANSFORM Zimbabwe (TZ) leader Jacob Ngarivhume has said President Emmerson Mnangagwa's government is clueless on how to address the ever deteriorating economy.
BY EVERSON MUSHAVA
Ngarivhume was reacting to a move by Zanu PF to appoint a politburo taskforce headed by Vice-President Constantino Chiwenga to deal with price increases as well as multiple pricing structures in the market.
He described the move as a cheap political campaigning gimmick ahead of polls, accusing Mnangagwa's administration of being behind the price hikes.
"Mnangagwa's government remains clueless as to how to address the economic challenges bedevilling the country," Ngarivhume said.
"Zanu PF remains the chief culprit for these problems and so cannot proffer tangible and meaningful solutions.
"It will be too much to expect any positive change from the recently established politburo taskforce that is led by someone who knows nothing about economics."
Ngarivhume, whose party is a member of the MDC Alliance, an electoral pact with Morgan Tsvangirai's MDC-T, said the current economic situation was reflective of political misgovernance by both Mnangagwa and former President Robert Mugabe.
He said the ill-advised introduction of the bond note valued at par with the United States dollar, created a black market.
"The Reserve Bank of Zimbabwe is well aware of what is transpiring as it is the one creating the black market. It is the one pushing citizens and companies to go and buy the Greenback on the parallel market and then deposit into their accounts for them to be able to undertake international transactions," Ngarivhume said.
"As a result, buying money on the black market by companies has increased the cost of doing business and this has been transferred to the last consumer thereby compounding the suffering of the ordinary citizens.
"Therefore, government is simply playing politics whilst it is aware of the real factors that are causing price increases."