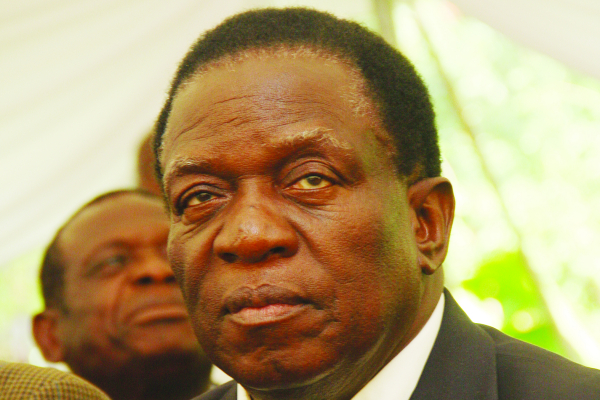 PARLIAMENT is set to debate on events during last year's "military intervention" that led to the ouster of former President Robert Mugabe, as the legislature seeks to know all the details that ushered in President Emmerson Mnangagwa.
BY EVERSON MUSHAVA
Mnangagwa will be summoned for Parliament's question-and-answer session to answer on what was happening from the time the military announced its takeover to when Mugabe eventually resigned.
Proportional representation MP, Priscilla Misihairabwi-Mushonga (MDC) has given notice that she will move a motion that will, among other issues, require the invoking of section 140(3) of the Constitution to allow Mnangagwa to appear before the House to be asked on Mugabe's ouster.
The motion is recorded on the Parliament Order Paper of December 19.
Misihairabwi-Mushonga yesterday told NewsDay that she would push for debate on the motion that will see Mnangagwa being asked to explain to the country what happened.
After thanking the people of Zimbabwe for presiding over a peaceful transition, the Proportional Representation MP, according to the order paper, requested the House to: "Invoke section 140(3) of the Constitution of Zimbabwe and invites the new President to attend Parliament to answer questions relating to the transition."
Misihairabwi-Mushonga told NewsDay yesterday that a full disclosure of what happened was something that was in the government's best interests.
"It is not a motion targeting the regime; it is something the current establishment should do, to set the record straight," he said.
"A blackout on what happened will not be in its interest.
"It will allow speculation that is harmful to the administration."
Misihairabwi-Mushonga said Mnangagwa's appearance in Parliament would be a milestone in the democratisation of the presidency itself.
"We can ask him what actually happened during the military intervention or Operation Restore Legacy and he should be able to tell the nation the number of people who were arrested, the violations done in the process and ways of addressing them," she said.
"If there are some people, who believe their rights were violated, the President should tell them what they should do to get recourse.
"It will be in the best interest of the administration because this will avoid misinformation.
"Right now, there are many stories coming out.
"For example, some people told me convincingly that (former ministers) Jonathan Moyo and Saviour Kasukuwere were killed.
"Thankfully, Moyo has appeared on BBC's HardTalk and the issue of his death is no longer on the table."
Misihairabwi-Mushonga said others still believed Kasukuwere was killed.
"Mnangagwa should explain how many people were picked up by the military, what happened to them, how many deaths if there were any, who played what role and also answer to claims of rogue elements who took advantage of the situation and robbed people of their monies," she said.
Moyo and Kasukuwere escaped into exile during the operation that saw many members of the vanquished G40 faction detained by the military.